Dearest Guests,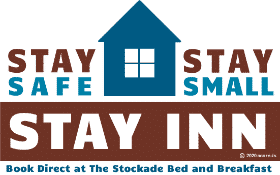 The travel ban in Louisiana is being lifted and in order to assure our guests' safety, we are following the American Hotel & Lodging Association (AHLA) reopening guidelines for cleaning and food service. As a member of the association, we feel confident that our mutual best interests are being served.
Specifically, cleaning procedures in guest rooms and common areas:
– Touchless self check-in and check-out. We have touchless payment processing when paying with a credit card.
– Protective masks and hand sanitizer stations set up for guest use.
– Rotation of guest rooms between guests when possible
– Removal of tabletop decorative items and unnecessary fabrics from bedding and sitting areas
– Laundry sanitized by local commercial service
– All surfaces cleaned and disinfected with hospital grade product
– Focus on sanitizing areas that are frequently touched.
– Coffee service removed from room.
– Breakfast served on trays for guest rooms or outdoor patio. Group breakfast in dining room suspended until further notice.
– Several guest rooms have exterior access, so you can enter with no contact in common areas.
We hope that this makes you feel safe and secure when visiting The Stockade. We are committed to making you feel at home and appreciate you trusting us with your health and safety. If you require additional services, please feel free to ask. We do our best to accommodate special dietary needs and health restrictions.
Our neighborhood restaurants are open with limited capacity, take-out and pick-up, and many are delivering.
We wish you safe, relaxing travel during this challenging time. Stay safe, stay small, stay inn.