2018 Holiday Open House at The Stockade Bed and Breakfast
Friday, November 30, 2018
5:30 pm – 8:30 pm
Artists ~ Music ~ Refreshments
Below are the artists who will be joining us at The Stockade for our Holiday Open House:
(More artist's bios will be added as received.)
JEANA ESSER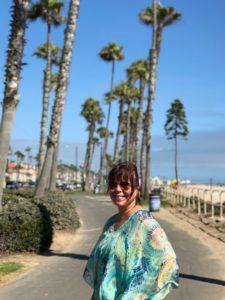 About the artist…Jeana Esser
I first picked up a pencil and large drawing pad when I was 4. I actually remember drawing a picture of my dad's friend, who I referred to as "Mr. Nose" for obvious reasons. Apparently, the likeness was uncanny according to my parents. After that, a monster was created. I never left home without my pad and pencil.
My inspiration tends to transcend far and wide. I am inspired from everyday life and often tend to be whimsical in nature, but not always. I love the beach, California, vineyards, and documenting my travels into paintings.
My life is anything but dull, and I consider myself lucky in that being warped and creative is not an option. I'm a mom, a friend, a dedicated animal lover and a Talented Visual Art teacher at Woodlawn High School. My work can be seen hanging in Portobellos's in Bocage, The Foyer Art & Antiques, and Mosaic Garden, and at Mid-City White Light Night.
In the words of Michelangelo: "Believe it or not, I can actually draw."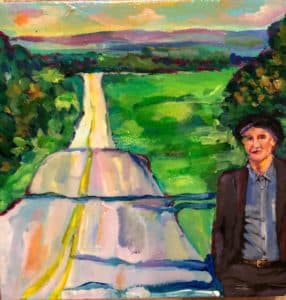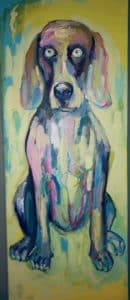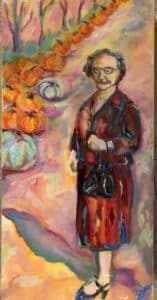 ---
GRACE DESIGNS JEWELRY
Unique Handcrafted Jewelry by Emily Grace Bowers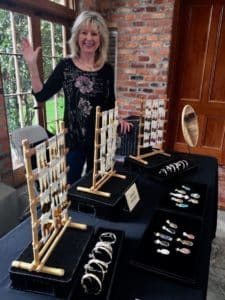 Wrapped in Beauty…graced with a gift.
Emily Grace Bowers discovered her gift for making jewelry while working on a project with friends, and jewelry design quickly blossomed into a passion. She enjoyed creating beautiful jewelry so much that she began taking jewelry classes. She continues to attend workshops and intensive classes to advance her skills.
Emily's work is continually evolving, and she is currently working primarily with silver and gold, which she wraps into earrings, pendants and bracelets. Beautiful semi-precious stones, pearls, Swarovski crystals and vintage buttons are some of the objects incorporated into her designs. She also enjoys the search for beautiful and unique stones and gems from all over the world to wrap into pendants and earrings.
Emily also continues to work with copper and brass, which she embosses and colors with various techniques. She has recently added a line of earrings crafted from vintage components.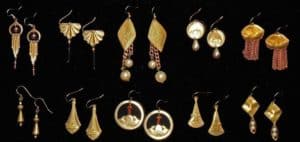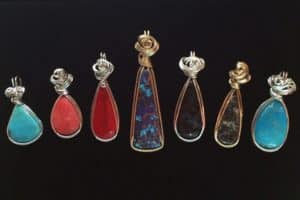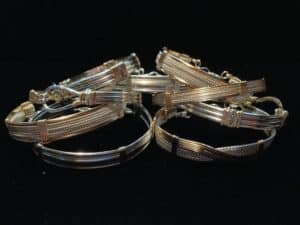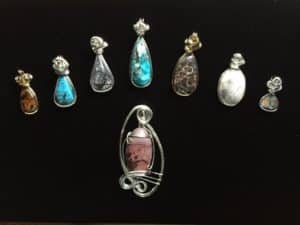 ---
Laura Bellone ~ Petite Louisiane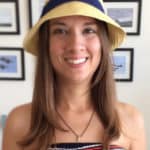 Raised in Louisiana with two artistic parents, it's no surprise that Laura Bellone developed a passion for art and painting at an early age. Trained as a landscape architect, Laura continued to paint as a hobby until she felt inspired to open Petite Louisiane – small, affordable art that can fit anywhere in a home or office. Laura paints what she feels is the most nostalgic connection for her and her clients: the sights and sounds of beautiful Southern Louisiana. From boiled seafood to swamps and cypress trees, Laura's art evokes what it feels like to be a part of the rich culture of southern Louisiana.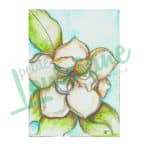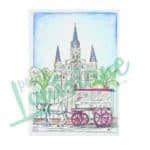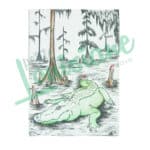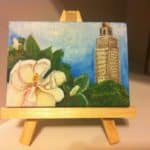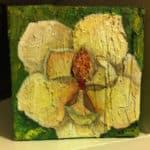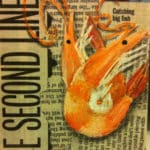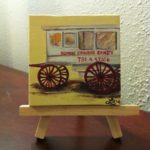 ---
Sharon Futrate Bailey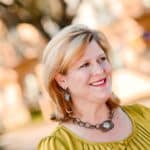 Sharon Furrate Bailey was inspired to paint at the age of eight after her father, Lewis Reid Brown, a commercial architect, took her to an art showing. It was not until 2007 that Sharon actually began painting. She began taking art classes at The Funky Palette from such teachers as: Marita Gentry and Michelle Conques. She is now a full-time artist and you can find her almost daily in her Woodland Art Studio in Baton Rouge. She is recognized as an accomplished abstract artist but became known in 2008 for her whimsical crawfish series thanks to the Baton Rouge Morning Advocate for sharing Swamp Pop Ballet, her dancing crawfish, with the public.
Sharon has also had her paintings featured in films such as God's Not Dead and Caged No More as well as the television series "Queen Sugar" produced by Oprah. One may find Sharon's artwork at The Foyer, Elizabethan Gallery and Mosaic Garden in Baton Rouge, LA. www.sharonfbailey.com. Find me on Instagram and Facebook too.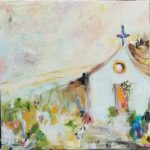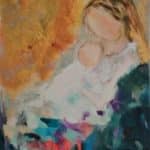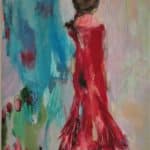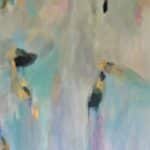 ---
Nancy Broussard Music
Nancy will provide guitar music during the Holiday Open House.
---
Quaja Bell, Potter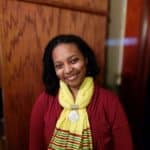 (bio coming soon)
---
Stacy Robertson (jewelry)
(bio coming soon)
---
Baton Rouge Succulent
(bio coming soon)
---