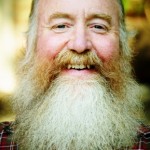 The Stockade welcomes Noel Rathe of Rural Life Woodworks as a returning artist to Highland Nights on November 14, 2014.
Noel creates functional works of art from wood, using the unique grain patterns and selectively cutting, riving and shaping the wood to expose
the beauty God has put into wood. This is his passion. Both beautiful and useful, his kitchen utensils can be hung for display and are comfortable to use in food preparation and serving family and guests. Noel has a Facebook page for Rural Life Woodwords at https://www.facebook.com/pages/Rural-Life-Woodworks/139406116100929. Look up his page for examples of his art and whimsy. He can be reached, for special orders, at noelrathe@gmail.com or 225-975-7120.