Attractions In and Around Baton Rouge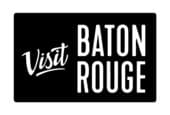 Visitors find it easy to find something for every interest when they visit Baton Rouge. Whether you enjoy learning about southern history, current area life, shopping, outdoor pursuits, or the arts, there are plenty of things to do to fill both your vacation days AND nights.
To assist in planning your Louisiana vacation, we'd like to suggest some of the most popular attractions, restaurants, shopping locations, health spas, regional products so you can take flavors of the south home with you, and where to find additional information.
Red Stick Adventures offers sightseeing tours in the Baton Rouge Region.
Baton Rouge's Zoo
The #1 year-round family attraction in Baton Rouge.
Bluebonnet Swamp Nature Center
103-acre facility dedicated to conservation, education, recreation and tourism.
The Last Wilderness
Enjoy a personalized tour deep into the swamps of Louisiana's Atchafalaya Basin.
Laura Plantation
Unique Creole plantation located midway between Baton Rouge and New Orleans.
Louisiana's Old State Capitol
Set beside the Mississippi River in downtown Baton Rouge, the state's video and film archives are located here.
Louisiana Art & Science Museum
Features permanent exhibits, traveling exhibitions, workshops, and special events for all ages.
Louisiana State University
Louisiana's Flagship University, which is located just 3.5 miles west of The Stockade Bed and Breakfast.
Louisiana Rural Life Museum
Learn about forgotten lifestyles and cultures of pre-industrial Louisiana.
Magnolia Mound
One of Baton Rouge's surviving plantations; open daily for tours.
Nottoway Plantation
Largest plantation home in The South.
Oak Alley Plantation
Located between New Orleans and Baton Rouge in Vacherie, Louisiana, Oak Alley is known as the "Grande Dame" of the Great River Road. Offers tours, dining and accommodations.
Houmas House
The crown jewel of Louisiana's River Road.
Old Governor's Mansion
Built by Huey Long in 1930 as LA's White House, the mansion has been restored to its original splendor and is now open for tours.
USS Kidd Museum & Nautical Center
Restored WWII destroyer and nautical museum featuring ship models, artifacts, Veterans' Memorial Plaza, the Hall of Honor, and a submarine exhibit.
Cajun Pride Tours
Swamp tours, plantation tours, and New Orleans city/cemetery tours.
Area Restaurants
We recommend the following restaurants during your visit to Baton Rouge:
CASUAL DINING (within walking distance)
Sammy's Grill
8635 Highland Road
(225) 766-9600
– Directly across the street
– Good American/Louisiana food
– Convenient
– Good neighborhood grill
– Reasonably priced
– Orders to go
George's Southside
8905 Highland Road
(225) 768-8899
– Corner of Highland & Staring
– Hamburgers, po' boys & salads
– Convenient, Moderately priced
– Orders to go
Johnny's Pizza
8873 Highland Rd
225-763-9797
– Across the street
– Original Louisiana pizzas
– Home of "Sweep the Kitchen"
Subway
8875 – A Highland Rd, Laurel Lee Shopping Center
(225) 767-6455
– Across the street
CASUAL DINING (within 3 miles)
Mike Anderson's Seafood
1031 West Lee Drive
(225) 766-7823
– Casual, friendly atmosphere
– Dining reservations not accepted
– Lunch specials available weekdays
Parrain's Restaurant
3225 Perkins Road
(225) 381-9922
– Gulf Coast seafood
– Daily specials
FINE DINING
Juban's Restaurant
3739 Perkins Road
(225) 346-8422
– Close proximity to The Stockade Bed and Breakfast
– Reservations Recommended
– The food is ALWAYS good
– Nice ambiance
– This is my personal favorite!
Mansur's Restaurant
5720 Corporate Blvd.
(225) 923-3366
– Close proximity to The Stockade Bed and Breakfast
– Reservations Recommended
– Another favorite
– The food is very good
-Nice atmosphere
Gino's Italian Restaurant
4543 Bennington Avenue
(225) 927-7156
– Close proximity to The Stockade Bed and Breakfast
– Reservations Recommended
– The food is terrific
– Nice atmosphere
– My favorite Italian restaurant
French Market Bistro
16645 Highland Road
(225) 753-3500
– Nestled in the Highland Shopping Center
– Excellent food and atmosphere
Louisiana Lagniappe
9990 Perkins Rd
225-767-9991
– Classic Louisiana dishes prepared with the freshest ingredients, straight from the Gulf.
Maison Lacour French Restaurant
11025 N Harrell's Ferry Road
(225) 275-3755
– 20 minute drive from The Stockade Bed and Breakfast
– Reservations Necessary
– Delicious Italian Cuisine
– Casual Atmosphere
– One of my all-time favorites
– The food is excellent
– Small house, very cozy
– A real treat
Shop 'Til You Drop
Baton Rouge offers shopping for everyone!
Fireside Antiques, Baton Rouge
French and European antiques.
Mall of Louisiana
Shop 'till you drop at the 155 stores and eateries located here.
Inessa Stewart Antiques
Large selection of imported European antiques.
Perkins Rowe Shopping
Local boutiques and fashion shopping.
Salons, Spas & Fitness
Paris Parker Salons
An Aveda concept salon which exclusively uses Aveda products in alignment with Aveda's mission to connect beauty, environment and well-being.
St. Michel Day Spa
All types of massage, facials, waxing, microdermabrasion, cellulite treatments, and non-surgical face treatments.
Anytime Fitness Health Club
Great news for health-conscious visitors! We offer a complimentary pass to Anytime Fitness Club, located directly across the street from the B&B.
Tourist Information
Baton Rouge Area Visitor's Bureau
Located on North Blvd in Downtown Baton Rouge.
Louisiana Bed & Breakfast Association
List of insured and inspected Louisiana B&B Association Member inns.
Louisiana Department of Tourism
Comprehensive state site covering all areas of tourism.
See Louisiana
Offbeat link directory listing the attractions which make Louisiana so special.
Louisiana Products
Enjoy Louisiana flavors no matter where you live.
Tabasco Sauce
TABASCO® Sauce brings out a food's flavor while adding a peppery punch of its own.
Steen's Cane Syrup
Five-generation Louisiana producer of pure cane syrup. Steen's Cane Syrup can be purchased online, along with light molasses, dark molasses and pure cane vinegar.
Louisiana Fish Fry
Louisiana Fish Fry can be used in a variety of Cajun recipes.
Tony's Chachere Seasoning
Tony Chachere Creole Seasoning adds flavor to any meal.
Slap Ya Mama Original Cajun Seasonings
Discover the Amazing Cajun Taste Everyone's Talking About – Slap Ya Mama Original Cajun Seasoning, Spices & Cajun Hot Sauce Straight From Louisiana.
T-Boy Seasonings
T-Boy's Cajun Seasonings is a Cajun seasoning blend that adds flavor to any meal.
Cajun Power
Made in "The Most Cajun Place on Earth", Vermilion Parish, Cajun Power offers items from its famous Garlic Sauce to Pepper Jelly and so much more.
Zatarains
A taste of New Orleans is found in every product, from rice mixes to crab boil.
Camellia
As far as much of Louisiana is concerned, Camellia is the only brand of dried beans – offering several varieties.
Blue Plate Mayonnaise
One of the first commercially prepared mayonnaise brands, since the early 1900's.
Mahatma Rice
Claims to be "America's Favorite Rice" – a must for gumbo and jambalaya.
All of these products are easy to find in our area. Take some "Louisiana" home with you!