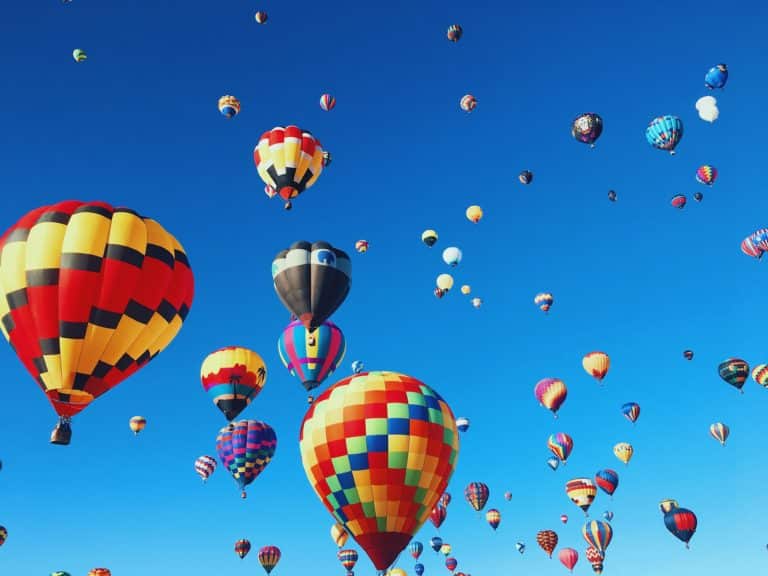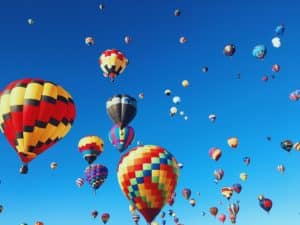 Pack up the family and head on out to the Gonzales Hot Air Balloon Festival, September 27-29, 2019 at the Lamar Dixon Expo Center in Gonzales, Louisiana, about a 30 minute drive from The Stockade Bed and Breakfast in Baton Rouge.
This fascinating festival offers something for everyone. See the nightly hot air balloon glows where the balloons inflate and are lit from within, always a breathtaking sight. Don't miss the barbecue competition, great Louisiana food, live entertainment, nightly fireworks shows, carnival rides and more. Of course the main draw to this festival are the hot air balloons. Enjoy viewing the balloons in the lush green fields outside the Expo Center. You may want to bring a blanket to lay on because you will be gazing up at the sky many times during the day up until the end of the spectacular fireworks display.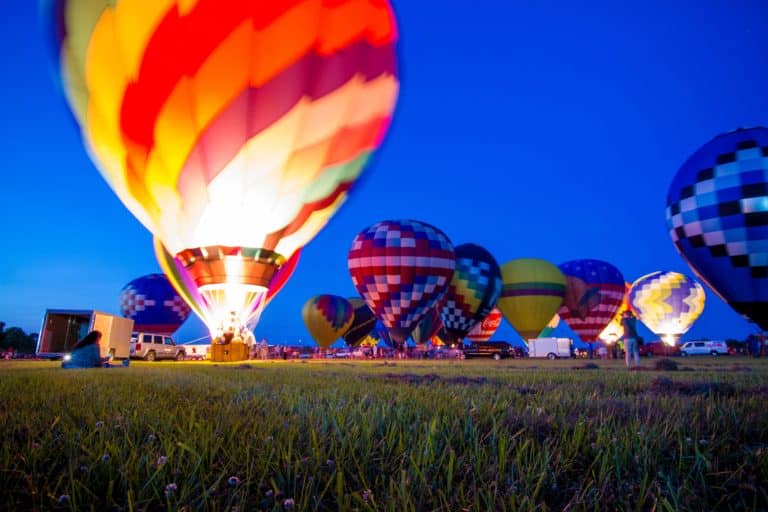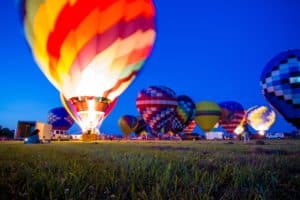 The festival opens at 11:00 am and there are activities which take place all day long until it closes at 11:00 pm. Experience a tethered hot air balloon ride where the balloons are fired and ascend to a low altitude while remaining tethered to the ground. You might even want to arrive early (before 6:00 am) and watch as the balloons take flight around the parish.
Hot air balloon festivals are held annually in many places throughout the year, allowing hot air balloons operators to gather and offer a chance for the public to see these magnificent and impressive balloons.