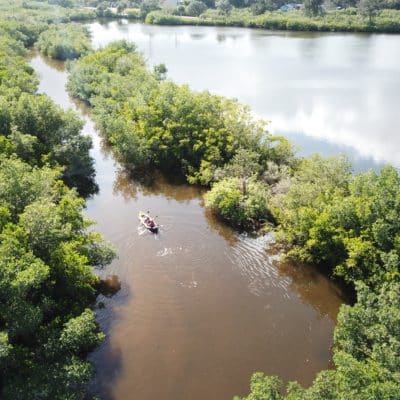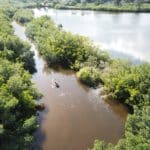 Experience Cajunicity! If you're willing to take a little farther drive as a day-trip from The Stockade Bed and Breakfast, a trip to Houma, Louisiana in the southern part of Cajun Country is one city you should definitely visit. Houma has a lot to offer: Festivals, fairs, fais-do-dos, rodeos, local music, authentic Cajun cuisine, swamps, unique dialect, history and culture, all woven into a tapestry found nowhere else on earth. Houma offers more than can be done in one day, but our suggestions will help you discover its joie de vivre (love of life) way of life while you're there.
Wildlife:
If you're a wildlife enthusiast, Houma is the place for you. It is Louisiana's Bayou Country. Over 2500 square miles of swamps and vast wetlands are located in this area of the state. Every day is an adventure on the bayous, lined with 100-year old cypress trees and teaming with wildlife of all kinds – turtles and alligators as well as many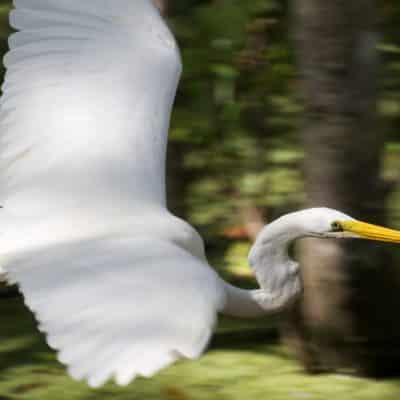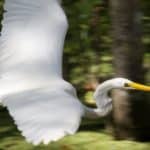 varieties of birds. Discover an amazing area full of wildlife parks, birding sanctuaries and nature preserves, some with elevated boardwalks and viewing decks. At Greenwood Gator Farm and Tours, see an alligator show, catch and hold a baby alligator and learn about the art of alligator hunting.
Swamp Tour:
Very few people know that the first swamp tour was started in Houma with a woman known as Alligator Annie Miller. Take a swamp tour with Annie Miller's Son's Marsh and Swamp Tours and experience these mysterious waterways and all they contain up close and personal.

Music:
If you love live music, stay a little later and visit some of Houma's music venues and dance halls. Tap your feet to the beat of Cajun, Zydeco, R&B and Swamp Pop and learn to Zydeco or dance the Cajun waltz.
Museums
You have many choices when it comes to visiting museums in Houma. Be sure to visit the magnificent Southdown Plantation (a historic sugar plantation, circa 1828) & Terrebonne Museum. You'll want to take a guided tour of the house and slave quarters while you're there.
Mardi Gras
If you visit Houma during Mardi Gras season, you're sure to notice that this town LOVES its Mardi Gras where it celebrates in a true Cajun family-friendly event! Its dozens of parades makes it one of Louisiana's largest Mardi Gras celebrations. Stuff yourself with King Cake and be ready to catch some throws! The Houma Mardi Gras schedule for 2020 is already published!
Festivals
Like most of Louisiana, Houma loves its Festivals. In fact, regardless of what month you visit, there will be a festival taking place. Attend the Rougarou Festival or the Voice of the Wetlands Festival featuring music and authentic Cajun cuisine, both taking place during October.
When you visit The Stockade Bed and Breakfast, visiting Houma is a good choice to experience South Louisiana Cajun Country. Book your room now.