When it comes to Mardi Gras floats, costumes, and beads, bigger and flashier is always better. So if you're decorating your home for Fat Tuesday, you'll want to make sure to choose decorations that capture all the drama of Carnival season. Here's a simple DIY project that will add some Mardi Gras flair to your front door!
You will need:
2 rolls of deco mesh in Mardi Gras colors ($5—$15, craft stores)
1 garland (we used a fake pine garland left over from Christmas)
twist ties / pipe cleaners
hammer and nails
ladder
ornaments (optional)
Step 1.
Hang the garland by securing nails into the doorframe. For a brick surface, Tapcon screws can be drilled into the mortar joints (the white lines between bricks).
Step 2.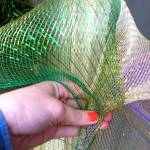 Once your garland is secured around the door frame, it's time to attach the first sheet of deco mesh. Unwrap the deco mesh and pinch the end together, securing with a twist tie.
Step 3.
Secure the mesh to the garland using a twist tie, or if your garland has wire branches (like ours), by wrapping the garland around the mesh.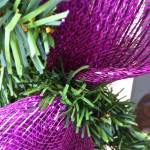 Step 4. 
Continue attaching the mesh to the garland, placing a twist tie or branch every 7 or 8 inches. This will create a "bubble" in the deco mesh. Don't worry — the bubbles don't have to look perfectly round, and it actually looks better if they don't! Note: Make sure you're not wrapping the mesh around the garland, but rather securing it only on the front side. When you're finished, your garland should look like this: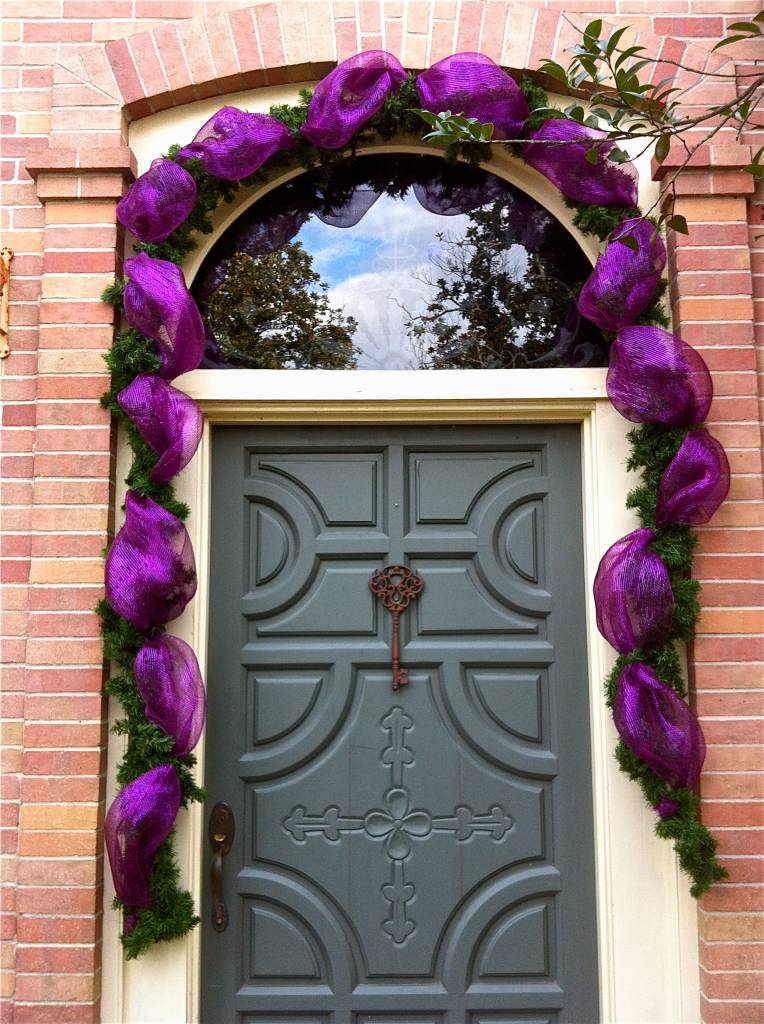 Step 5.
Once you've finished attaching the first sheet of mesh, it's time to add the second. We tried to attach ours so that the "bubbles" alternated in color. Finally, add ornaments by hanging them onto the garland and add a wreath for a finishing touch! (We made our wreath by using two sheets of deco mesh and using the same method used for the door frame).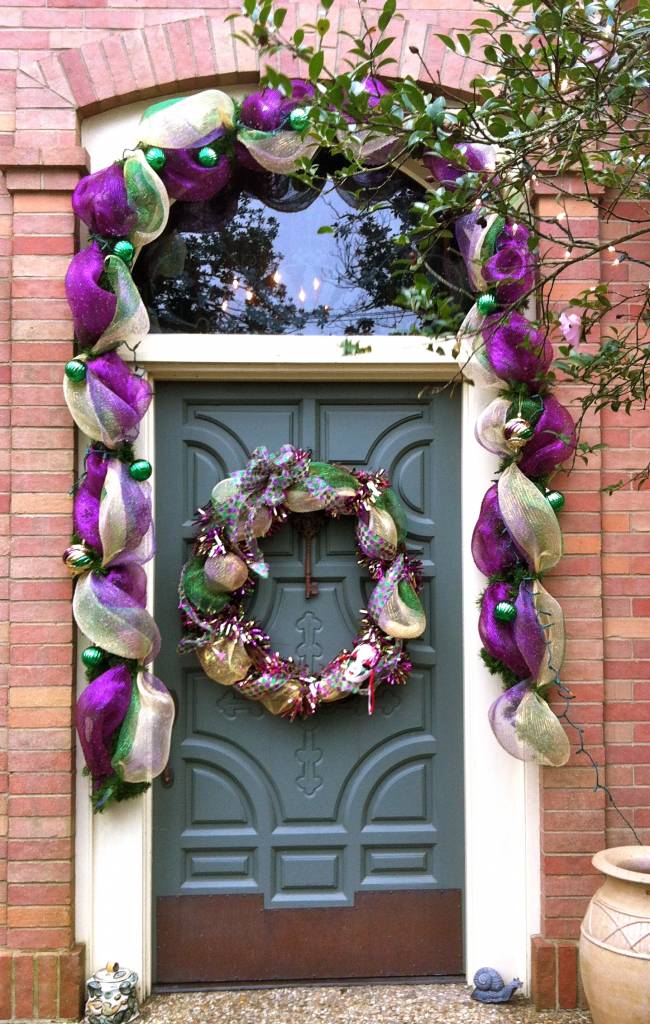 Voila! Now that your door is fully decorated, it's time to invite some friends over and laissez les bon temps rouler!