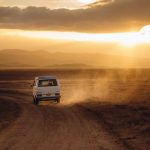 Pack the car, stop newspaper delivery and hold your mail! A road trip is as common as gumbo in Louisiana! Fall is a wonderful time to come to South Louisiana to experience Cajun and Creole cuisine, music, and the unique culture that we are known for. There's more to do, eat and see in a weekend, so plan on staying a while. Baton Rouge is the perfect location because once you tour it, it can be a hub for you to travel to other cities and return each night. Nervous about traveling? Here are tips, some using technology, to ease your travel worries.
Enjoy the trip from the time you leave home: If your travel time is not restricted, plan to stop at one or two attractions along the way. It will make the travel to your destination and your return home much more interesting and less tiring. The "Field Tripper" app will alert you if there is something interesting close by.
Blog about your trip: If you like to write, "blog" as you travel. You can then include your stories in your trip photo album or post it on a blogsite. Submit reviews of places you visit. Make note of what you would like to return to, or places to stay away from. Check reviews of hotels, restaurants and attractions before you arrive.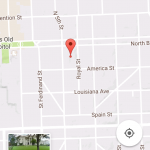 Don't lose your car: When you park your car in an unfamiliar city, drop a pin on your map app so you can find your car when you are ready to return.
Don't get lost: If you haven't done so already, learn to use "Google Maps" and "Waze" on your smart phone. You may avoid getting lost, particularly if you find yourself having to take a detour. "Waze" will alert you to traffic problems along the way and is a free app.
Are we there yet? You don't want to hear this, so before you leave, search on your smartphone for "road trip game apps". Your passengers will have something to occupy them during the trip so they won't get bored.
Pay less for gas: Find the cheapest gas prices. The "Gas Buddy" app will give you a list of what type gas is available and the prices charged in each location.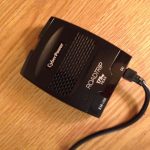 Keep your electronics charged: Consider purchasing a "Car AC Adapter", which will allow you to use and keep your phone and computer charged as you travel. Keep an extra charger for your cell phone in your car so it can remain charged when you travel. You and your passengers will be able to play games, talk with friends, and locate interesting places along the way without worrying about the phone going dead.
No technological knowledge is needed for the following tips, but they are great ideas.
Clever trash container: A cereal holder with top with a plastic bag inside makes a great spill-proof trash container.
Keep your vehicle smelling fresh: Scented dryer sheets will keep the inside of your car smelling nice.
Great idea if you want to pack lots of clothes: If you need to bring a lot of clothes, use plastic containers with drawers to pack your clothes and only pack in your suitcase what you need for that particular night's stay.
Don't get locked out of your car: Hide an extra key under your car in a magnetic key holder. The operative word is "hide" because thieves look for these. If your car has wireless entry, hide the key inside the car in a place where it might not be discovered by thieves.
Hopefully the tips above will take some of the stress out of your travel. We'll be waiting for ya!