William "Bill" U. Stracener has been creating award-winning artwork for over 50 years. His impressionist realism brings the Louisiana terrain to life in his watercolor paintings.  He is a native of Baton Rouge and a graduate of LSU. Many of his paintings adorn the walls at The Stockade.  Bill is very involved with Senior Olympics and has won many medals over the years playing basketball with his team.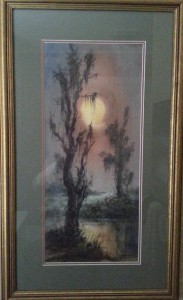 "Full Moon" hangs in the Rex Room.  Bill has always been intrigued with the different phases of the moon in his paintings.  This is one of two paintings in the house with the moon used as the focal point.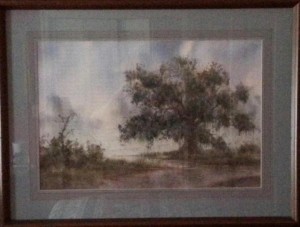 "Majestic Oak" hangs in the Red Room.  Louisiana's prize oaks have been another of Bill's favorite subject matters over the years.  The majestic oak in the painting is similar to the one behind the house on the bluff of the old Mississippi River bed.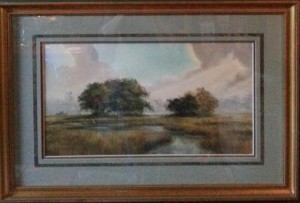 "Marshland" hangs in the Foyer.  In a grouping in the main entrance to The Stockade, this painting is indicative of Louisiana's prevalent wetlands.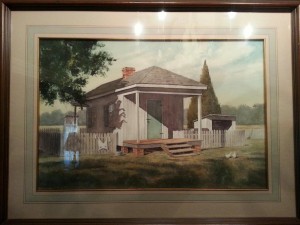 "Rural Life" hangs in the Garden Room.  The subject matter of this painting is one of the buildings at The Rural Life Museum right down Essen Lane from The Stockade.  It is well worth a visit when you stay at The Stockade.