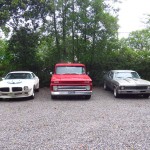 HOT ROD Power Tour is a road trip consisting of several thousand classic cars which travel to seven cities in seven days throughout the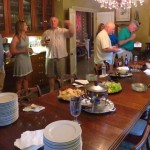 United States. There are great stops along the way and cruise nights that include manufacturer booths and local hot rods. This year, a family and friends who participated in the Power Tour stayed at The Stockade not only because they needed accommodations, but to celebrate a birthday of one of the family members. The Stockade accommodated them with a party for 40 people.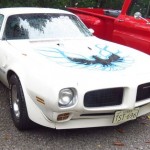 This year's 21st running of Power Tour 2015 began in Madison, Wisconsin on June 6th and ended in the Baton Rouge area on June 13th. The route included highways and winding back roads.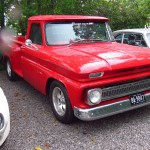 Gearheads were able to join in at any point along the way. The Long Haul Gang includes the people who take the entire Power Tour route along with the staff of HOT ROD. Participants enjoy sightseeing, exploring and showing off their cars in towns along the way in each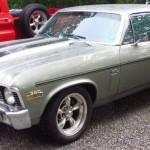 participating city. Spectators are free to come and look at the massive Power Tour cruise scene every night.
Read more about the HOT ROD Power Tour.