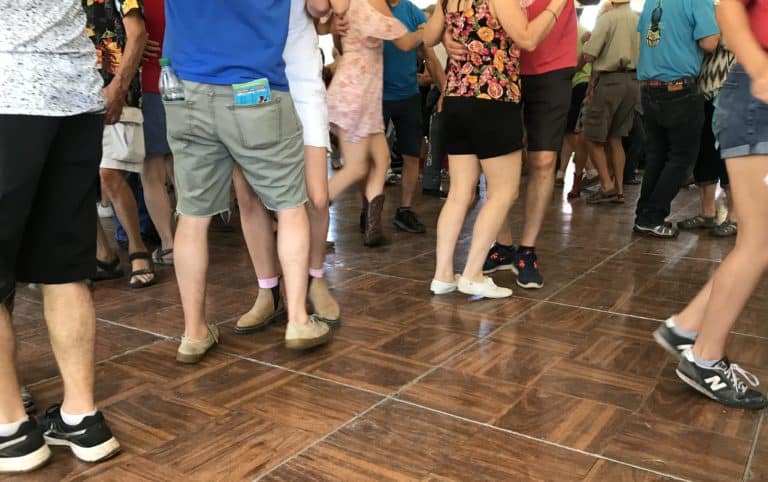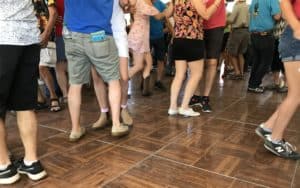 Although Lafayette, Louisiana is often referred to as the Cajun music mecca of the world, Baton Rouge, being located only 55 miles from Lafayette, offers plenty of opportunities to hear and dance to Cajun music. The Cajun French Music Association (CFMA) in Baton Rouge is dedicated to keeping Cajun music alive and offers dancing throughout the year to members and non-members. Tourists are welcome. Free dance lessons are provided 45 minutes prior to the dance. Musicians, grab your instruments for the next Cajun jam session which is also sponsored by the CFMA.
What is Cajun music and what makes it so popular in Louisiana?
Cajun music is rooted in the ballads of the French-speaking Acadians. It has a definite beat and is danced in a forward-drive motion in a counter-clockwise circle around the dance floor. Though often performed along with Zydeco, also of Acadiana origin, the two types of music are very different. Zydeco is usually sung in English. Cajun music is sung in French and often depicts the struggles of the Cajuns in bygone years who migrated from Canada to live in South Louisiana, with themes of solitude, death or ill-fated love. The language, however, does not hinder those who do not understand French from dancing to Cajun music. The Cajun dance has certain steps and mostly consists of two-steps and waltzes. Some dancers like to stick to the dance in the strictest terms, but most add their own moves, turns and fancy steps out on the dance floor. The possibilities of the dance are endless, fun to watch and even more fun to dance to.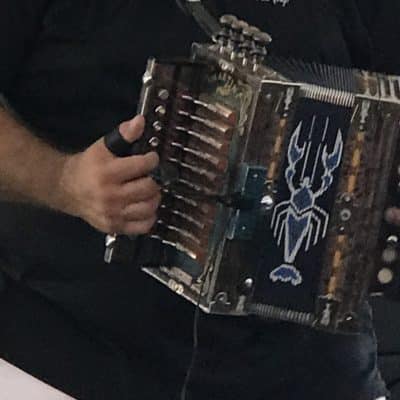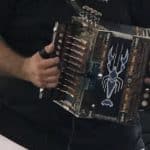 Besides the voices, the two most prevalent instruments in Cajun music are the accordion and fiddle, along with the high clear tones of a metal triangle. The Cajun accordion can only play songs in a few keys, thus many musicians own and play several accordions during a set. A good musician can get around the missing notes and still make beautiful music. Today Cajun bands sometimes also include a bass guitar, drums, steel guitar, rhythm guitar and even a rubboard.
The first recorded Cajun song, which was recorded in 1928 by Joe Falcon and Cléoma Breaux, was "Allons à Lafayette" ("Let's Go To Lafayette"). Noted historian and American folklorist Alan Lomax produced some of the earliest recordings of Cajun music in Louisiana during the late 1920s. The first national Cajun hit song, 'Jolie Blonde", was recorded in 1946.
Though born from ballads, Cajun music has transformed into dance music, with or without words. The music was often played for small get-togethers on front porches or during an all-night house dance known as a "bal de maison" or a public dance called a "fais do-do" (pronounced dough) where couples brought their children with them to the dance hall and put them to sleep (do-do) during the dance in a room behind the dancehall.
Be sure to include the unique experience of listening and dancing to authentic Cajun music when you visit Baton Rouge. You may want to check the schedule of dances given by the Cajun French Music Association in Baton Rouge then book your stay with us at The Stockade Bed and Breakfast. Allez viens, on va danser.