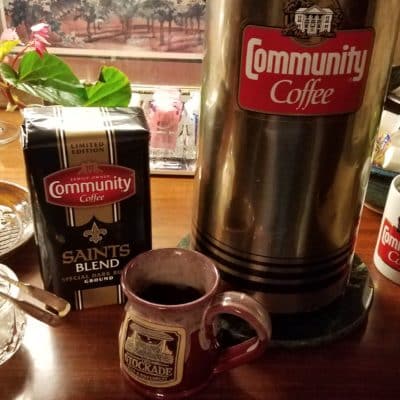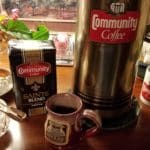 Louisiana is known around the world as having fantastic cuisine, but did you know that it also offers a great selection of locally-made coffees?
The popularity of coffee has taken it from the breakfast table to fancy coffee shops and grocery store aisles filled with many varieties. In Louisiana, particularly in Baton Rouge and New Orleans, you will notice that coffee with chicory added is a popular variety you may not see in other places around the country. We love our coffee strong and flavorful, we rely upon it, and we drink it in massive quantities. Adding chicory to coffee gives it a bold and rich taste and is something you really should try when you visit our area. One of the most popular Louisiana brands is Community Coffee, a coffee roaster and distributor based in Baton Rouge. As of 2005, it was the largest family-owned coffee brand in the United States. French Market Coffee and Cafe du Monde's chicory blends are also popular in South Louisiana. See our previous blog on Louisiana Coffees.
The history of coffee dates back to the 15th century. Coffee crops became part of the culture of the City of New Orleans beginning around 1718 when France solidified its trade access to the continent. New Orleans became the second largest importer of coffee in the United States around 1840. Today it is the most valuable legally traded commodity in the world. The addition of chicory to coffee was developed by the French and became popular during the Civil War when coffee was scarce and the addition of chicory helped to stretch the supply.
We proudly serve Baton Rouge family-owned Community Coffee here at The Stockade Bed and Breakfast. We hope you'll come enjoy a cup over breakfast with us!