Louisiana is well-known for its cuisine. Louisiana recipes are spread world-wide, however, it's sometimes difficult to get the foods to taste as good as in Louisiana. And we know why! The secret is in the seasoning. Actually, there are so many wonderful and creative products made in Louisiana, we could do many blogs on them. Here are a few more items in addition to those in our Louisiana's Unique Food Products (Part I) blog. Click on each link and enjoy the stories on how each of these products came to be created.
T-Boy's Seasonings
T-Boy's Cajun Seasonings are made by T-Boy from Mamou, Louisiana. He currently produces 5 types of seasonings which can be purchased locally or online. T-Boy claims that, contrary to what many people think, Cajun seasonings are not always too peppered-hot – his are not. He uses his seasonings when he makes homemade smoked sausage,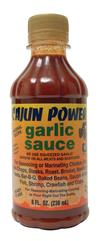 smoked tasso, cracklins, and boudin – some of the foods Louisiana is known for.
Cajun Power
Cajun Power products are made by Cajun Chef Caro in Vermilion Parish, "The Most Cajun Place on Earth". Chef Caro studied the Cajun generations as far back as the mid-1800s before creating his now-famous Cajun Power Sauces and he guarantees that his products are 100% Cajun. Cajun Power offers items from its famous Garlic Sauce to Pepper Jelly and many more.
Zatarains
The company, Zatarain's, was started in 1889 by Emile A. Zatarian, Sr. in his small shop in Uptown New Orleans. A taste of New Orleans, famous for fun and flavor, is found in every product, from jambalaya to crab boil, with big authentic flavors to replace the "same old" with something special. Discover their products in stores or order online.
Camellia
Sawyer Hayward came to New Orleans from the West Indies in 1850. His business was created from a demand for his brand of beans by other immigrants from the Caribbean. He named his company after his wife's favorite flower, the Camellia. Today, New Orleans is famous for its red beans and rice. As far as much of Louisiana is concerned, Camellia is the only brand of dried beans to use. You can find them in most any grocery store in Louisiana, and they can be ordered online, as well.
Blue Plate Mayonnaise
Blue Plate Mayonnaise was one of the first commercially prepared mayonnaise brands in the country. Since 1927, its homemade recipe of oil, vinegar and only the egg yolks is the secret to its rich, creamy taste. Originally produced in a little warehouse in Gretna, across the Mississippi River from New Orleans, it is one of the most popular brands of mayonnaise in Louisiana.
Mahatma Rice
Along with red beans comes the need for rice, and rice is a staple in Louisiana. It's used in gumbos, jambalaya, red and other bean dishes and more. Mahatma Rice claims it to be "America's Favorite Rice".
Kary's Roux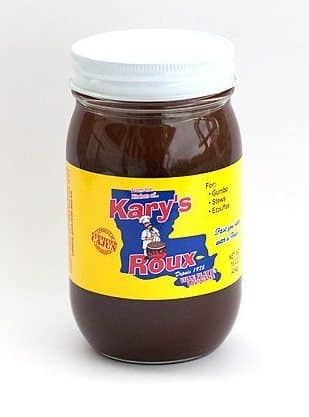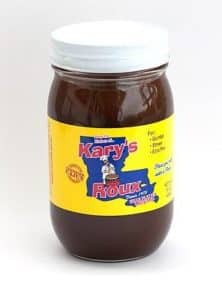 Kary Lafleur is the owner of Kary's Roux and Pig Stand Bar-B-Q Sauce in Ville Platte. In 1975, his father, Archange, was struck by the idea of marketing a ready-made roux after his customers repeatedly asked to buy it from his restaurant. So the two teamed up and began to make Kary's Roux, a traditional dark Cajun roux made from flour and oil. Making roux from scratch is not difficult, but is time-consuming. However, with Kary's Roux, cooks can skip that step and just add it to boiling water or gravies.
Jack Miller BBQ Sauce
In June of 1941, Jack D. Miller opened the original American Inn Restaurant in Ville Platte. It was here that Jack Miller's Bar-B-Que Sauce was developed. In 1955 it was marketed in South Louisiana, but later spread to other states. Claiming to still "have that taste", it is a perfect sauce for ribs, chicken, burgers and more.
There are many more delicious food products made here in Louisiana. Have fun shopping for them when you visit us. Book your stay with us at The Stockade Bed and Breakfast and come hungry.