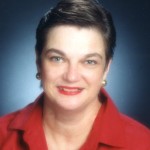 Miriam Maxwell Juban of "M300" will join us at The Stockade for Highland Nights on Friday, November 14, 2014 and will display and offer for sale her one-of-a-kind handmade buckles.
Here is a little about Miriam and her art:
After leaving the restaurant business a few years ago, I have explored myself. So why name something "M300"?  Because I have 300 things I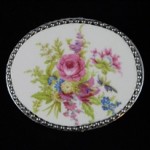 have yet to do. I hate waste and love recycling. The fact that I had a lovely antique broken platter led me to seek a use for the shards of china. Local artist Linda Robinson helped me learn to solder, but a medical condition curtailed my grinding and soldering. I had buckles to fill! Lynn Mitchell was making encaustic designs (a method of painting in which colors in wax are fused). She shared her designs with me which I use as background for the buckles and pendants I now make. At present you may see my buckles on www.AuthenticLouisiana.com.