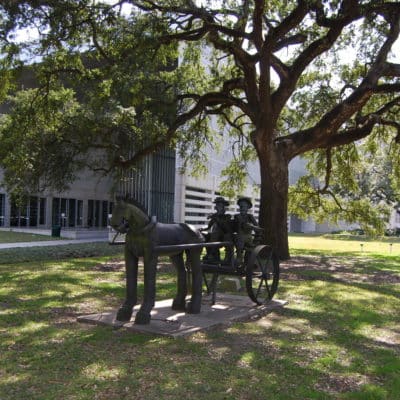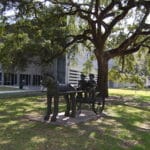 Baton Rouge has a wide range of museums of many different types, offering something for everyone. Here are some of the most popular museums and a description of what you can expect to see at each one.
Louisiana State University (LSU) has multiple attractions on campus that are perfect for a walking tour:
LSU Museum of Natural Science
This museum educates the public by means of exhibits and lecture programs.
LSU Museum of Art
The LSU Museum of Art seeks to enrich and inspire through collections, exhibitions, conservation, and education, and serves as a cultural and intellectual resource for the University, Baton Rouge, and beyond.
LSU Rural Life Museum
The LSU Rural Life Museum is dedicated to the preservation and exhibition of materials from cultures of 18th and 19th century rural Louisianans.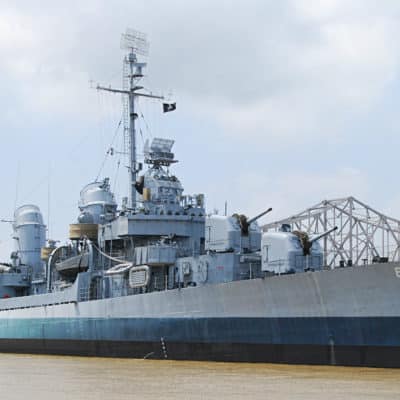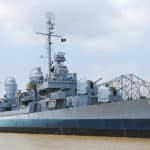 USS Kidd Veterans Memorial and Museum
The Fletcher-class destroyer USS KIDD (DD-661) was called the "Pirate of the Pacific." She is the centerpiece of a memorial which serves to honor the men and women of our American armed forces and is located in the heart of scenic downtown Baton Rouge.
Louisiana Art and Science Museum
This museum seeks to enhance the understanding and appreciation of art and science for students and general audiences by presenting unique, educational and entertaining experiences which encourage discovery, inspire creativity, and foster the pursuit of knowledge.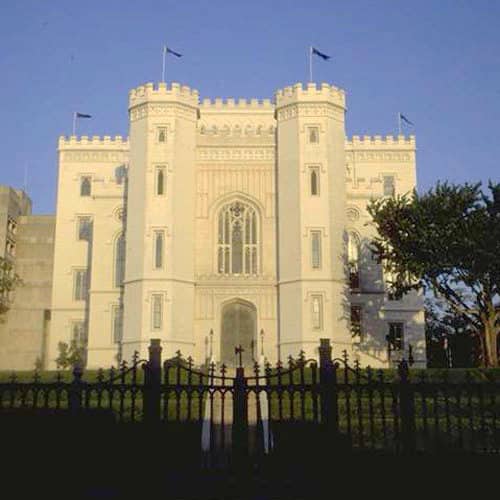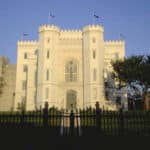 Louisiana Old State Capitol
A Gothic architectural treasure, Louisiana's Old State Capitol stands high on a bluff overlooking the Mississippi River. This 165-year-old statehouse has withstood war, fire, scandal, bitter debate, abandonment and an occasional fistfight. Located in downtown Baton Rouge next to the Mississippi River, the Old State Capitol currently houses a museum of political history, which contains several state-of-the-art exhibits. It is listed on the National Register of Historic Places.
Louisiana State Capitol
The tallest capitol in the U.S., the building is 450 feet high with 34 floors. The Louisiana State Capitol Building was completed after only 14 months in 1932 and stands on a 27-acre tract.
Odell S. Williams Now and Then Museum of African-America History
The Odell S. Williams Now and Then Museum of African American History was founded in 2001, and is located on South Blvd. in old South Baton Rouge. The museum is an out-growth of the congregation's commitment to promote and educate people about Juneteenth and the achievements of African Americans.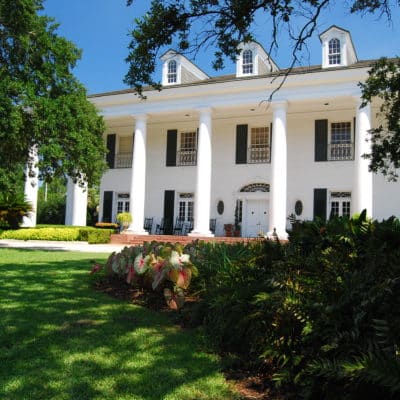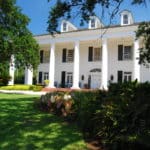 Old Governor's Mansion
The Old Governor's Mansion served as the official residence to nine Louisiana governors and their families between 1930 and 1962. It was built under the governorship of the famous (and infamous) Huey P. Long in 1930. It is now a historic house museum listed on the National Register of Historic Places.
Southern University Museum of Art
The Southern University Museum of Art seeks to educate the public about the history of African and African-Americans through the artistic, historical and cultural contributions they have made to the American experience.
Old Bogan Fire Station
This museum features fire equipment (hoses, extinguishers, fire boxes), the fireman's uniform and three fire trucks dating back to 1919 through 1926. It is home to the Arts Council of Greater Baton Rouge.
Capital Park Museum
Capital Park Museum features exhibits on the diverse aspects of Louisiana history, industry, and culture.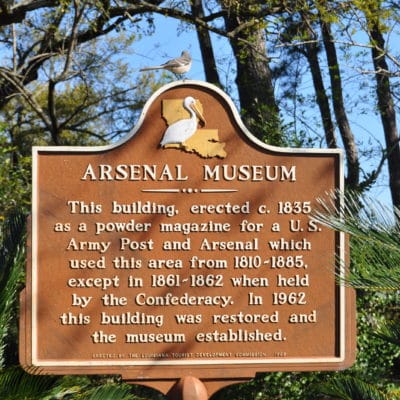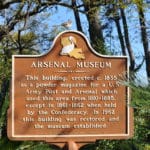 Old Arsenal Museum
The Old Arsenal Museum offers exhibits on the Battle of Baton Rouge, military history, and the history of the Capitol grounds. It may be the most historic spot in Baton Rouge.
Knock Knock Children's Museum
This is a new interactive children's museum in Baton Rouge. With 18 hands-on Learning Zones, children will discover a world full of opportunities in a space built just for them.
Buddy Stewart Memorial Rhythm and Rock Shop
Originally known as Buddy Stewart's Rock Shop, this museum was one of the largest minority family owned and operated music stores in South Louisiana. The Rock Shop no longer exists as a retail store but as an antique record shop with one of the largest vinyl collections on display in South Louisiana.
Stay with us at The Stockade Bed and Breakfast when you come to Baton Rouge and we will help you to choose which museums are right for you. Even if you only have time to visit a few of the museums listed above, you will leave Baton Rouge with a new appreciation of its history and culture.
(Photos courtesy of Louisiana Department of Culture, Recreation and Tourism)