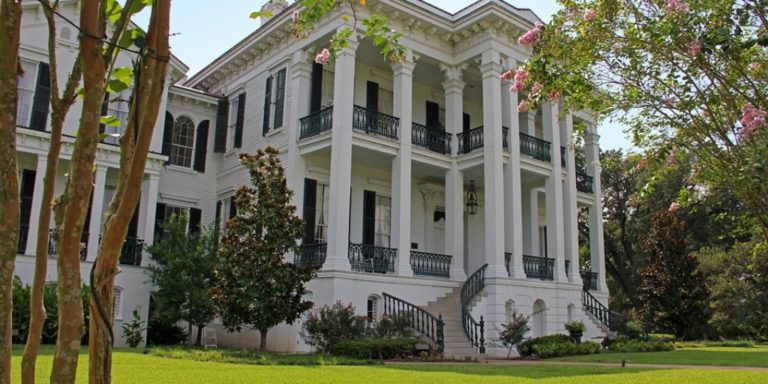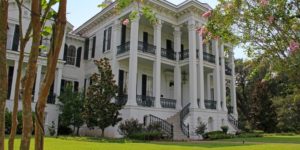 Nottoway Plantation and Resort, spanning 30 acres, is a magnificent 1850's sugarcane estate and is the South's largest existing antebellum mansion. It is located less than an hour's drive from The Stockade Bed and Breakfast and is a favorite place to visit for many of our guests.
Located on the western side of the Mississippi River, the 22 massive white columns and grand balconies of this enormous 53,000 square foot mansion stand guard over the river and its famed River Road.
The construction of Nottoway was commissioned by John Hampden Randolph, a prestigious sugar planter. He wanted it to be the ultimate showplace of his wealth with no expense spared. He wanted it to include every extravagance possible where it would be admired by all who saw it, whether from a riverboat on the Mississippi River or from a horse-drawn carriage on the River Road. Nottoway was home to John, his wife, Emily Jane Randolph, and their 11 children. It was a perfect setting to elegantly entertain their many visitors.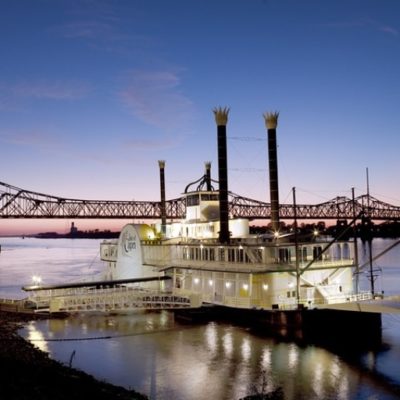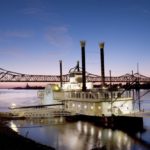 Completed in 1859, Nottoway has survived the Civil War, a variety of owners, and years of decline and disrepair before it was restored to its former glory. Visitors are awed by its extravagant features in its 64 rooms, with 12 hand-carved Italian marble fireplaces, soaring 15 ½ foot ceilings, 11 foot doors, a lavish pure white oval ballroom, along with unheard of innovative features like modern bathrooms with running water and a gas plant which provides gas lighting throughout the home.
When staying with us at The Stockade Bed and Breakfast, be sure to include a visit to Nottoway Plantation in your itinerary.