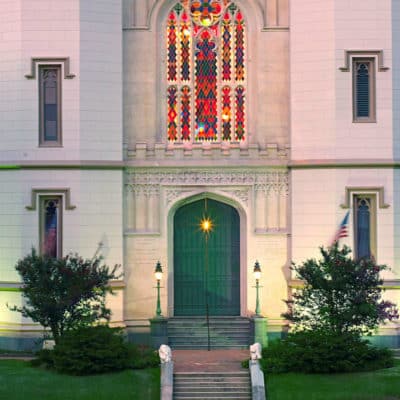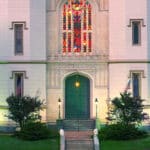 A visit to Baton Rouge would not be complete without seeing our two state capitols, commonly called the "Old Louisiana State Capitol" and the "New Louisiana State Capitol". Here's why the "Old State Capitol" is a must-see when planning your itinerary in Baton Rouge.
Also called the "State House" the Old State Capitol, a historic government building located at 100 North Boulevard in Downtown Baton Rouge, is now a museum. It housed the Louisiana State Legislature from the mid-19th century until the current capitol was built in 1929-32. It was built to look like a castle, thus, it is also commonly called the Louisiana Castle, the Castle of Baton Rouge, the Castle on the River, and other such names. It was added to the National Register of Historic Places on January 12, 1973, and was designated a National Historic Landmark on May 30, 1974.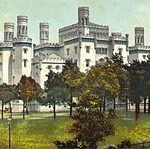 Originally housed in New Orleans, the state legislature decided to move the seat of government to Baton Rouge in 1846. In September of 1847, the city of Baton Rouge donated to the State of Louisiana a $20,000 parcel of land high atop a bluff facing the Mississippi River, on which the state capitol was built. The building resembled a Neo-Gothic medieval-style castle, referred to as the "old gray castle". During the Civil War, in 1862, it was first used as a prison, then to garrison African-American troops under General Culver Grover. During that time, it caught fire twice, thus rendering it an empty, gutted shell, which was abandoned by the Union Army.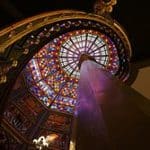 In 1882, it was totally rebuilt by William A. Freret, architect and engineer, who is credited with the installation of the spiral staircase and stained glass dome, the interior focal points.
The Old State Capitol was once again restored in the 1990s and is now the Museum of Political History. The exterior façade was refurbished with shades of tan stucco, a noticeable contrast to its former gray stone coloring.
The 165-year-old statehouse has withstood war, fire, bitter debate, scandal, abandonment and even an occasional fistfight. The building stands today as a testament to bold, inspired leadership and active citizenship.
Be sure to see "The Ghost of the Castle" when you visit.
The Old State Capitol is located in downtown Baton Rouge, only 10 miles from The Stockade Bed and Breakfast. Be sure to include it in your itinerary when you visit us. Book with us now!