This is a delicious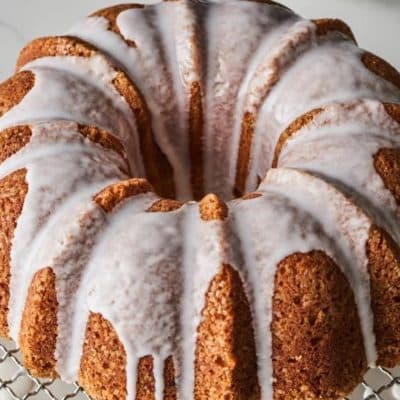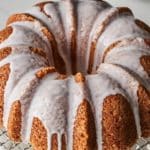 cake. It will get more moist as the days go on, if you can keep it that long!
Ingredients for Cake:
1 package yellow cake mix
1 cup vegetable oil
4 eggs
1 cup apricot nectar
½ cup sugar
Grease and flour bundt cake pan.
In mixing bowl, combine all ingredients. Blend well by hand or with mixer on low speed until blended. Pour batter in pan.
Bake at 350 degrees for 35 minutes.
Glazed Icing Ingredients:
1 cup powdered sugar
Juice of 1 small lemon
Little bit of apricot nectar to thin (not too thin)
Combine all ingredients and stir, thinning with a small amount of apricot nectar added a little at a time, keeping icing thick. Spoon on top of cake, letting it slowly run down the sides of cake. Let icing harden before serving.