This is an extremely moist cake…delicious! Also great for breakfast.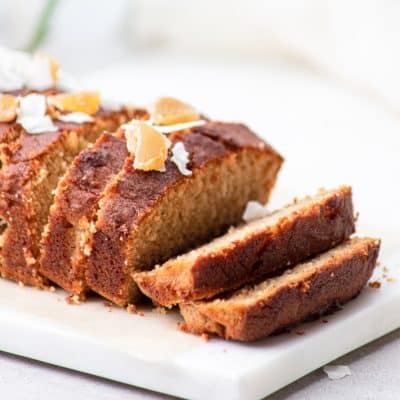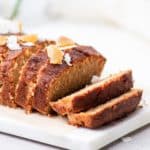 Ingredients:
1 box yellow cake mix
1 stick butter, melted
1/3 cup oil
½ cup sugar
3 eggs, beaten
1 tsp. vanilla
1 cup chopped pecans
3 large ripe bananas, mashed
1 cup raisins (optional)
Directions:
Preheat oven to 325 degrees.
Mix melted butter, oil, sugar and eggs together. Stir in vanilla. Add cake mix and stir until blended. Add pecans and bananas. Add 1 cup raisins, if desired.
Pour into 2 greased and floured loaf pans (or use Baker's Joy).
Bake at 325 degrees until browned on top and center is done, about 45 minutes to 1 hour. If top browns too quickly, cover loosely with aluminum foil until inside is cooked.