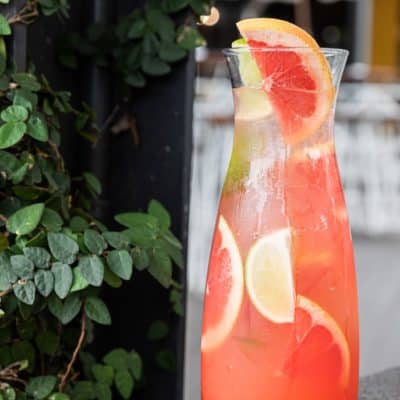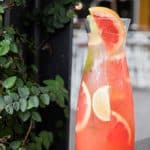 1 ½ quart apple juice
2 cinnamon sticks
8 whole cloves
1 1/3 cup pineapple juice
½ cup lemon juice
2 slices of an orange
28 oz. ginger-ale
Cheesecloth
Pour apple juice into a kettle. Tie spices in cheesecloth and add to kettle. Simmer uncovered for 15 minutes. Remove and discard spice bag. Mix spiced juice with remaining fruit juices.
To serve, place a large block of ice in a large punch bowl, then add fruit juice and ginger ale.
*Preparation time is approximate.
*Number of servings is approximate.
Recipe used with permission from author Gretchen Frith, "From My Kitchen to Yours".