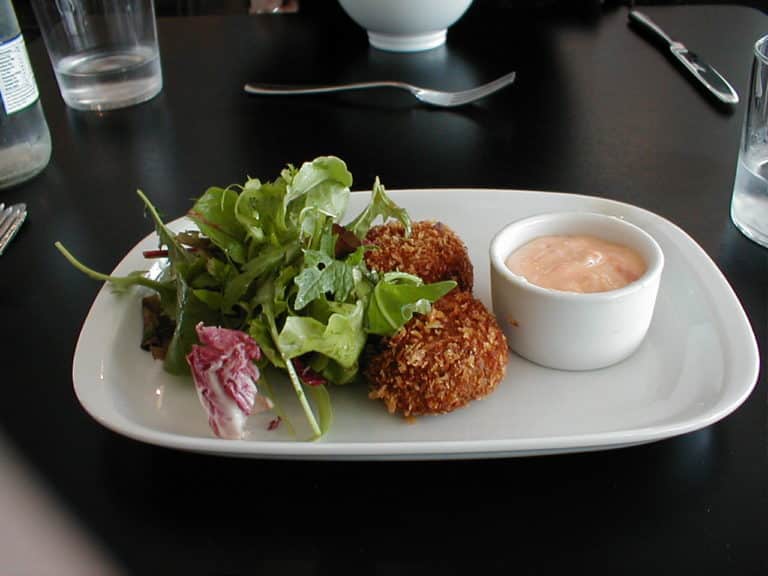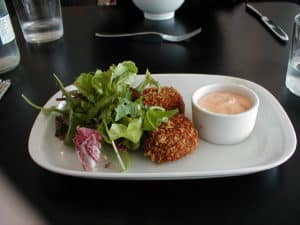 There are many recipes for Crab Cakes. We hope you enjoy this one.
Ingredients:
1 lb. fresh crabmeat
½ cup cracker crumbs
2 eggs
¼ cup mayonnaise
¼ cup diced onions
¼ cup diced bell pepper
¼ cup diced celery
½ teaspoon crab boil seasoning
¼ teaspoon black pepper
2 teaspoons Worchestershire
Directions:
Carefully remove all shells from crabmeat. In a bowl, add eggs, mayonnaise and seasonings. Mix lightly then add Worchestershire sauce, onions, bell pepper and celery. Stir. Add crabmeat and crackers and fold together lightly. Form into 6 cakes/patties. Deep fry the crab cakes in oil for 3 minutes or until golden brown. You can also saute the cakes in a frying pan with a little oil for 5 minutes on each side.
(Used by permission by Gretchen Frith, "From My Kitchen to Yours".)