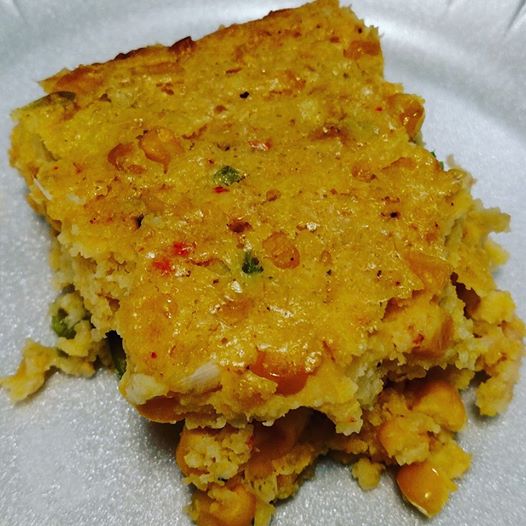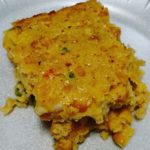 This is a popular dish at any party in Louisiana where crawfish are plentiful.
1 lb. crawfish tails
1 stick butter
1 medium onion, chopped fine
¼ medium bell pepper, chopped fine
¼ cup green onions, chopped fine
1 – 16 oz. package cornbread mix
1/8 cup jalapeno peppers, chopped fine
Salt and pepper (to taste)
Preheat oven to 350 degrees.
Saute the onions and bell peppers in butter over medium heat until tender. Add crawfish and seasonings. Cook for 12 minutes then add green onions. Cook for 5 more minutes.
In a separate bowl, prepare cornbread mix according to package directions except decrease the liquids by half.
Add crawfish mixture to the cornbread mix and stir.
Liberally spray a baking dish with cooking spray. Pour mixture into the dish.
Bake for 15-25 minutes or until cornbread is golden brown on top.
Used by Permission: From My Kitchen to Yours – The "Bleep" My Family Eats by Gretchen Frith