Ingredients: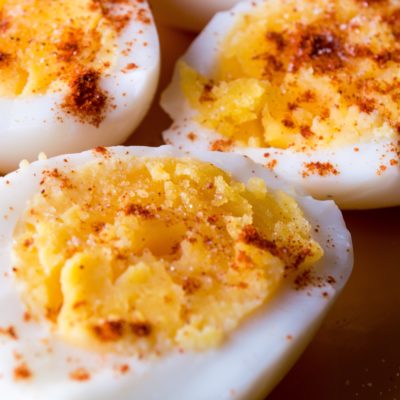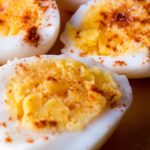 1 dozen boiled eggs, peeled and halved
½ cup mayonnaise
4 oz. cream cheese, softened
1 teaspoon sweet pickle relish
¼ teaspoon mustard
Salt & Pepper to taste
Directions:
Slice eggs in half lengthwise. Place egg whites on a serving dish. Place yolks in a mixing bowl. Add mayonnaise, mustard and cream cheese to yolks. Mix with a mixer or in a food processor until smooth. Stir in salt, pepper and pickles. You may need to add more mayo to make the texture smoother and creamier. Now sample to make sure it is yummy.
Frith Tip: Place mixture in a zip-top bag and cut the tip off of the bottom corner. The zip-top can be used like a cake decorating piping bag.
*Preparation time is approximate.
Recipe used with permission from author Gretchen Frith, "From My Kitchen to Yours".