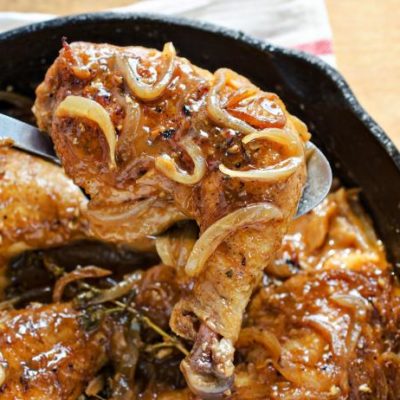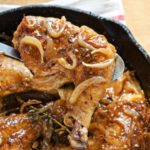 This simple recipe has only 4 ingredients but makes a delicious chicken-with-gravy meal. Use a black or heavy pot for best results.
1 fryer cut up and seasoned
2 T. oil
1 tsp. sugar
1 small onion chopped
Heat oil in black pot. When oil gets hot, add sugar in center. Once sugar starts to turn brown, add chicken and onion. Cook, turning chicken, until all sides are browned. Gradually add water to prevent burning. Continue adding water to make gravy. Lower heat and simmer until chicken is done. Serve gravy over rice.
(Photo credit: Food Network)