LTA often has its Board of Directors meetings in Ruston, La. when the annual Peach Festival is taking place. Ruston is known as the Peach Capitol of Louisiana. This year, the LTA Board of Directors received a gift of the Mitcham Farms Peach Crisp mix which I used for this recipe. Ruston peaches are exceptionally juicy and flavorful and are delicious in recipes or by themselves. After our meeting, I stopped by the popular Mitcham Farms to pick up a bunch of peaches to bring home and thus, the peach crisp that you see here. What could be easier!!! Just peal (or not if you are like fuzz), blend butter into mix, bake and voila', you are the hostess with the mostess!!!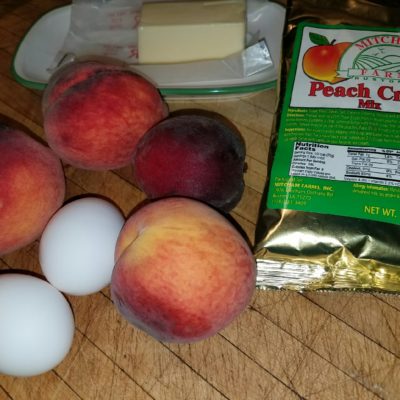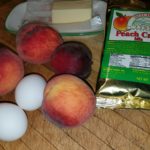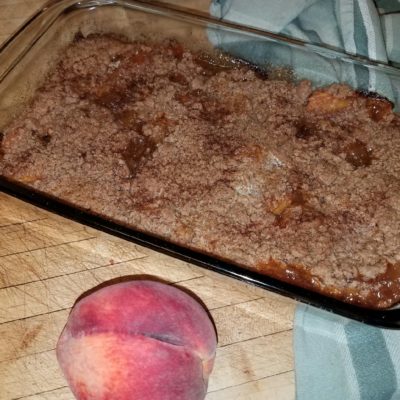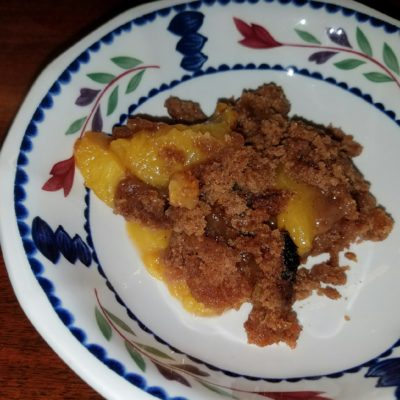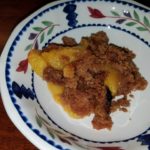 Ingredients:
Mitcham Farms Peach Crisp mix
2 cups cut-up peaches
5 T. butter (to cut into mix)
2 T butter cut (to spread on top)
Cinnamon (to sprinkle on top)
Directions:
Assemble according to Mitcham Farms Peach Crisp mix.
Bake at 375 degrees until crisp, about 30 minutes.
Check out the offerings of Mitcham Farms on their website.
If you want another fantastic Louisiana recipe from scratch, you can try louisiana.kitchenandculture.com.