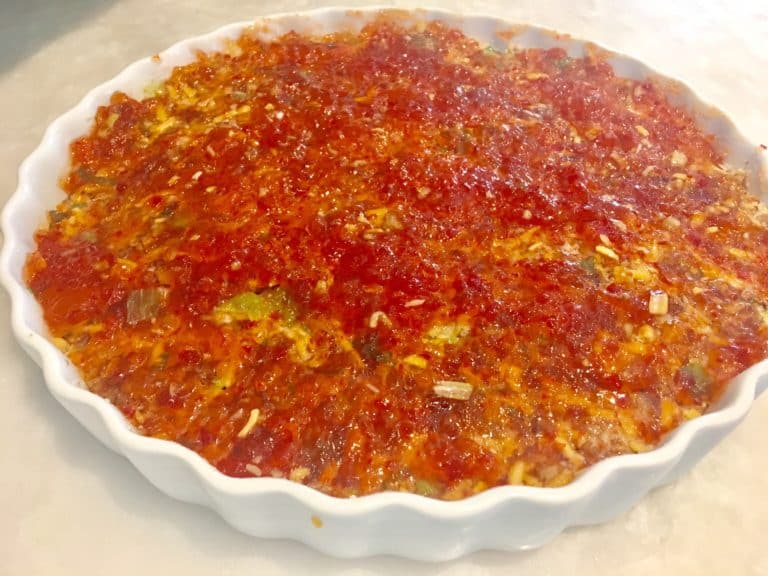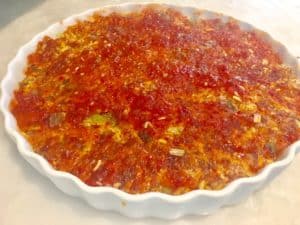 It would seem that the ingredients in this dish would not go together. But the result is awesome. Be prepared to give out the recipe because this is a hit wherever you take it.
Ingredients:
2 cups Cheddar cheese, shredded
5-6 tsp. Mayonnaise, more if you prefer
2 cup Pecans, chopped
6 Green onions, chopped
1 jar Pepper Jelly (use 2 if you want a thicker layer on top)
Crackers
Directions:
Stir all ingredients together (EXCEPT PEPPER JELLY) and spread flat in serving plate or dish with sides of about 1".
Refrigerate for a few hours to allow ingredients to blend.
Before serving, spread pepper jelly on top. You can use red and green pepper jelly for Christmas, or just one or the other.
Serve with crackers.
(Photo courtesy: Home of Malones)