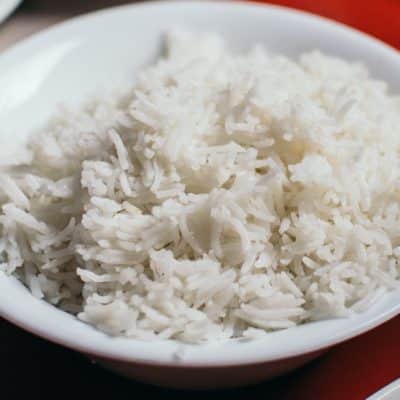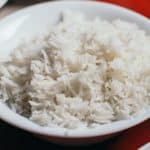 Your family will love this dish. No need to add gravy. Moist and full of flavor.
INGREDIENTS:
2 T butter or margarine
1 onion, chopped fine
Garlic powder to taste
1 bay leaf
1 cup rice, raw
1 teaspoon salt
1 slice bell pepper (1" wide, not chopped)
1 can clear chicken broth
DIRECTIONS:
Melt butter in saucepan. Add onion, garlic powder and bay leaf. Cook gently for 5 minutes.
Meanwhile, pour chicken broth in a 2-cup measuring cup; add enough water to make 3 cups. Heat almost to boiling. Add rice and salt to onions and garlic. Add bell pepper. Stir and bring to a boil. Cover and simmer for 5 minutes.
Place in ovenproof bowl and bake, uncovered, for 30 minutes. Remove bay leaf and bell pepper before serving.