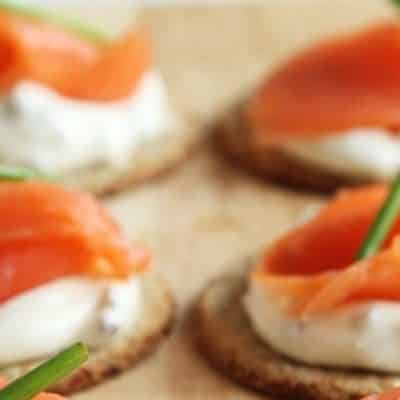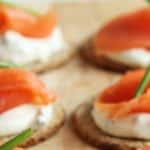 Planning a romantic dinner for two? This is a great appetizer to get things started.
Ingredients:
4 oz. smoked salmon (honey cured)
2 Tbsp. capers
2 Tbsp. dried shallots
2 oz. cream cheese
½ tsp. Worcestershire sauce
½ tsp. lemon juice
Toasted bagel rounds
Directions:
Spread cream cheese mixture on plate. Slice salmon and place on top of cream cheese, pinwheel style. Sprinkle capers and dried shallots. Serve with toasted bagel rounds.