Ingredients: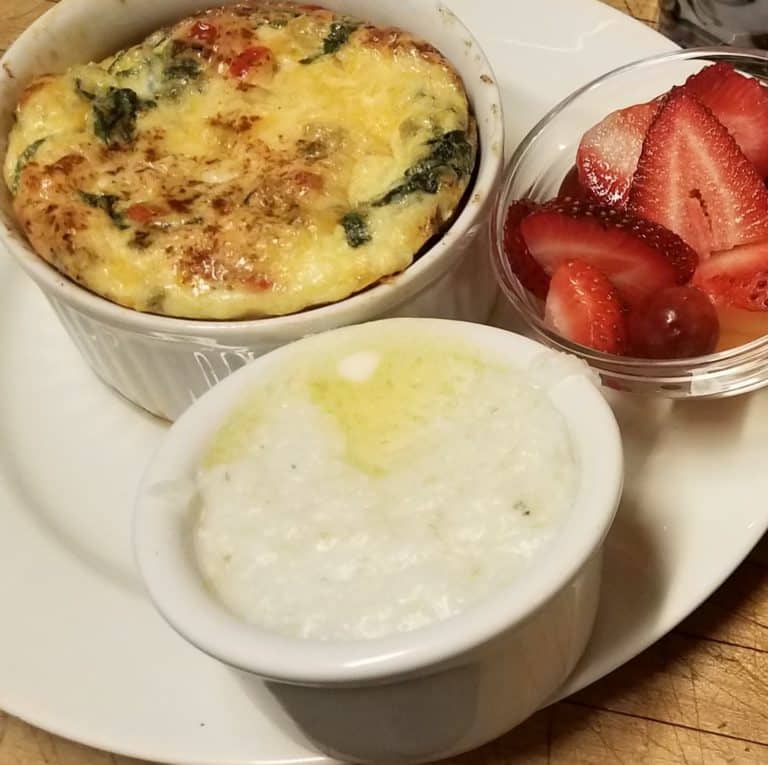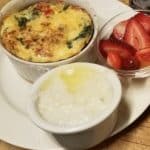 1/2 c. chopped onion
1/2 c. chopped green pepper
1/2 c. chopped red pepper
1/3 stick butter
3 handfuls of fresh spinach
6 large eggs
1/2 c. half & half
1 c. cheddar cheese
Tony's Seasoning
Granulated garlic
Directions:
Sauté onion, red peppers and green peppers in butter in non-stick skillet until soft. Add spinach until wilted. Scramble eggs and half & half together and pour over sautéed vegetables. Cover and cook on low until soft-cooked. Sprinkle cheese on top and put under broiler in oven until melted. Season to taste with Tony's Seasoning and granulated garlic.
Slide onto plate and cut into pieces like a pie.