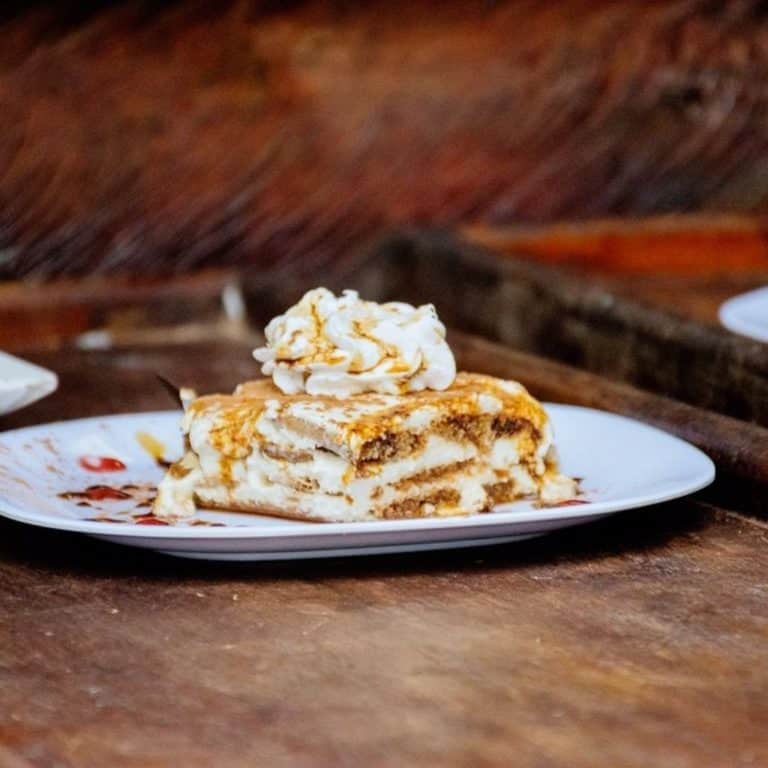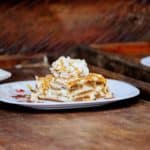 Worth every calorie for the delectable taste!
Ingredients:
2-8 oz. packages of cream cheese
3 tablespoons milk
2/3 c. unsifted Confectioners' sugar
3 tablespoons coffee liqueur
1 tsp. vanilla extract
2-2 oz. semi-sweet chocolate, grated
1 c. heavy or whipping cream
2-3 oz. packages of ladyfingers
Espresso sauce (instructions below)
Sweetened whipped cream (instructions below)
Additional grated semi-sweet chocolate for garnish
Directions:
In large mixer bowl beat cream cheese and milk until blended and fluffy. Blend in confectioners' sugar, coffee liqueur and vanilla. Add grated chocolate. In small mixer bowl, whip cream until stiff peaks form. Fold into cream cheese mixture; set aside. Line bottom and side of 2 ½ to 3 quart bowl or soufflé dish with ladyfinger halves, split sides up. Brush with about 2 tablespoons Espresso Sauce. Spoon one-third cheese mixture into ladyfinger-lined bowl. Repeat ladyfingers, Espresso Sauce and cheese mixture two more times. Garnish with Sweetened Whipped Cream and additional grated chocolate. Cover and refrigerate at least 2 hours before serving. Makes 12 to 16 servings.
Espresso Sauce: In small bowl combine 1 tablespoon hot water and 2 teaspoons instant coffee granules. Stir until coffee is dissolved. Blend in ¼ cup coffee liqueur and ½ teaspoon vanilla extract.
Sweetened Whipped Cream: In small mixer bowl whip ½ cup heavy or whipping cream, 1 tablespoon unsifted confectioners' sugar and ¼ teaspoon vanilla extract until stiff peaks form.