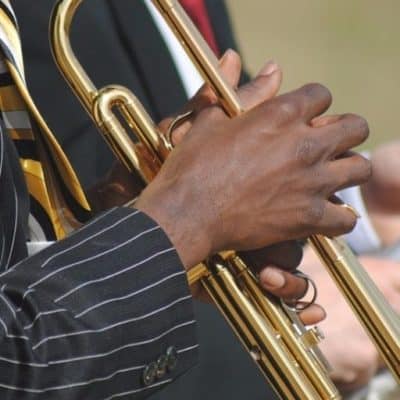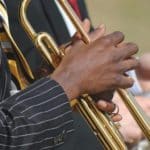 The Blues Trail, US Route 61, meanders, more or less, along the Mississippi River. In the 1930's and '40's, this route often carried poor rural musicians out of the dusty Mississippi cotton fields as they worked their way north. Along the way, they poured their personal woes into soulful and emotional music originating from spirituals and work songs.
In the 1950's, cars began to overtake trains as the best way to travel, thus the "road trip" was born as a symbol of freedom and adventure. Thus, the Blues Trail was created. The Stockade Bed and Breakfast in Baton Rouge, La. has been included in a comfortable overnight stay for many national and international guests as they wander along the Blues Trail, on their way from Memphis to New Orleans.
There are many places to learn about and experience Blues music along the way, however, here are a few suggestions, beginning in Memphis, Tennessee.
• The Rock 'n' Soul Museum located on Beale Street features the Smithsonian Institution's exhibit about the birth of rock and soul music — music that shook the entire world! Listen to tunes from jukeboxes as you work your way through the museum.
• Lauderdale Courts, where Elvis Presley and his parents lived from 1949 until 1953, was a pivotal place for Elvis as it was here where he began to play music for friends and neighbors, influenced by the Blues along with other genres.
• Stax Museum of American Soul Music, housed in a former recording studio/record shop, pays tribute to the artists who recorded there. Learn about the significance of the Stax record label.
• Graceland, home of Elvis Presley, which he purchased in March of 1957.
• Beale Street in Memphis is the epicenter of Blues, where there are numerous bars featuring live Blues music at night.
A two-hour drive south of Memphis leads to the town of Clarksdale, Mississippi. Clarksdale claims to be the first home of the Blues. Musicians such as Muddy Waters, Ike Turner and Sam Cooke lived and performed in Clarksdale.
• The Delta Blues Museum, located in Clarksdale, was established to collect, preserve and promote awareness of the Blues. (Note that much happens in Clarksdale from Wednesday to Saturday night, but it is dead Sunday through Tuesday, so plan your trip accordingly.)
Just over an hour's drive from Clarksdale is the town of Leland, Mississippi.
• In Leland, visit the Highway 61 Blues Museum. Located in the Old Montgomery Hotel, this museum honors the mid-Mississippi Delta Bluesmen and their contributions to music.
Following Highway 61 leads to Natchez, Mississippi. Though music may be the last thing a person thinks about when it comes to Natchez, it is actually part of the American Music Triangle. Blues, Country, Rock 'N' Roll, R&B, Soul, Jazz, Gospel, Southern Gospel, Cajun/Zydeco and Bluegrass all mixed together to form musical traditions that could not have happened in any other way, or anywhere else. You may want to spend a few days in Natchez, not only to enjoy the music but to visit the many magnificent plantations in and around the city.
Next, make your way to Baton Rouge, Louisiana and check into The Stockade Bed and Breakfast on Highland Road. This comfortable, luxurious bed and breakfast was named after the Civil War stockade that occupied the grounds and is listed on the National Register of Historic Places.
• Baton Rouge is the capitol of Louisiana and there are many scenic landmarks you may want to visit, so plan to spend a few days here.
As you travel from Baton Rouge to New Orleans, visit The Cajun Village in Sorrento, Louisiana where you can enjoy shopping in specialty boutique shops located in preserved Acadian dwellings in Plantation Country.
And finally, you will arrive in New Orleans, where blues and jazz come together. This unique city certainly needs no introduction. New Orleans is everything: Music, Food, Architecture, Nightlife and, of course, sits on the Mississippi River where the views are absolutely fabulous!
All along The Blues Trail route you will enjoy not only music, but down-home country cooking like nowhere else in the world – ribs, southern fried chicken, chicken and waffles, seafood prepared a multitude of ways and Cajun/Creole delicacies.
Taking a road trip along the Blues Trail is sure to be a wonderful and memorable experience and later when you "sing the blues" you will have a great experience to reflect upon.
NOTE: Check out the Meet Miss Lou Package which includes bed and breakfast accommodations and specials in Natchez, Mississippi, Baton Rouge and New Orleans, Louisiana.