Without having seen the Sistine Chapel one can form no appreciable idea of what one man is capable of achieving. — Johann Wolfgang Goethe, 23 August 1787
Rome comes to Baton Rouge in the exhibit, "Michelangelo: A DIFFERENT VIEW"!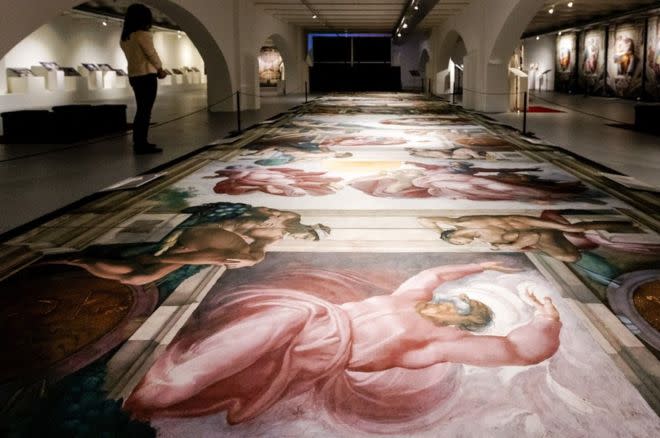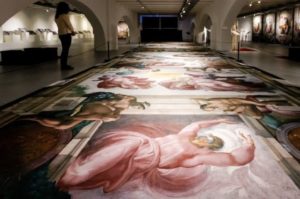 Approximately four million people visit the Sistine Chapel in Rome each year to admire the beautiful ceiling frescoes by Michelangelo. During the month of April, 2020, Raising Cane's River Center in Baton Rouge will present a replication of the paintings which have adorned the ceiling of the Chapel in Italy since the 15th century. Due to state-of-the-art technology, it will be possible to view the paintings up close, which, up to now, have only been seen by those who have been able to travel to Italy. There are no time constraints in this exhibit, so visitors will be able to fully appreciate their beauty and fine detail. In Rome, you have to look up to see the paintings. In the Baton Rouge exhibit, the masterpieces will be on the floor so that visitors can walk around the gigantic display, giving a "different view".
Michelangelo spent four years of his life on scaffolding under the vaulted ceiling of the Sistine Chapel where he painted the history of creation, probably the most famous frescoes in the world. Prior to this, a simple starry sky painting had adorned the ceiling. Challenged by the structural architecture, he developed outstanding painting techniques, setting new standards for future generations of painters, up to the present day.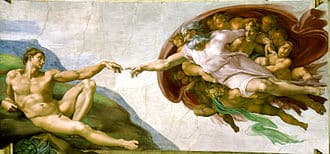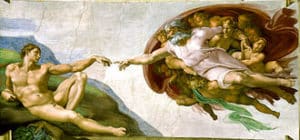 To more fully present the complete exhibition "Michelangelo – A DIFFERENT VIEW", scenes painted by Sandro Botticelli, Pietro Perugino, Domenico Ghirlandaio and Cosimo Rosselli from the life of Jesus and that of Moses provide additional historical background and allow for a deeper insight into this period of time Michelangelo's life. He encountered these works before starting work on the vaulted ceiling of the Sistine Chapel.
For more information on this exhibit, visit here.
Please consider staying at The Stockade Bed and Breakfast while you attend this exhibit. Book now!