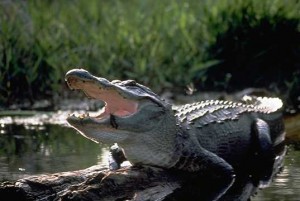 Hoping to see alligators on your trip to Louisiana? You're in luck! There are several swamp tours located around South Louisiana which will give you the opportunity to see alligators, birds and unusual plants in their natural environment. Swamp tours are fun, educational and memorable. They provide many photo opportunities – you will return home with close-up pictures of wildlife and plants from places you could never have reached on your own.
Swamp tours are offered in various watercraft, from airboats to flat bottom boats. They are conducted by knowledgeable guides who not only know where to find the wildlife and plants, but give guests information about what they are seeing. Many of the guides hold degrees in Zoology and Botany and love to share their wealth of knowledge.
Here are some of the swamp tours offered around our area: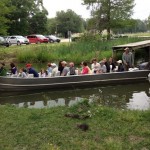 Cajun Country Swamp Tours is held in the Lake Martin Swamp near Breaux Bridge, La. and endeavors "to provide our guest with an unforgettable, educational and entertaining swamp tour into a Louisiana swamp with a generous serving of Cajun Country hospitality while promoting a greater respect for wildlife and the environment." http://www.cajuncountryswamptours.com/html/st__martin_parish_native_tour_.html
Cajun Encounters Tour Co. – Experience the Honey Island Swamp, near Slidell, La., like no other. Owned and operated by New Orleans natives, Cajun Encounters scouts out the best experts in the field to give you an authentic, safe, personal, hands-on tour of the swamp. http://www.cajunencounters.com/swamp_tour.html
Pearl River Eco-Tours – Experience a journey like no other…into the Honey Island Swamp, one of the least altered river swamps in the country, with a professional native ecological tour guide. http://www.pearlriverecotours.com/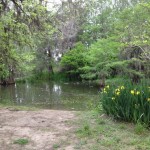 Not a tourist? Do you live in Louisiana? See what's available in your own back yard.
Take a swamp tour for a stay-cation you won't soon forget.