Located in the Southwestern part of the state, Lafayette sits along the Vermilion River. There simply is no better place to learn about Cajun and Creole Culture. From the Acadian Cultural Center to the cultural park of Acadian Village where you can walk to the circa 1800 houses, blacksmith shop and church, Lafayette has something for everyone. Make lasting memories in this town brimming with culture. Located just over an hour's drive from The Stockade Bed and Breakfast, visiting this city makes a great day trip when you stay with us.
Here are some of our suggestions as to what to do while visiting Lafayette:
Learn the stories of the origins, migration, settlement and culture of the Acadians (Cajuns) through story-telling, dance, music and food. Explore some of the mysteries of the Atchafalaya Basin located nearby. Guided tours of the Center are available. Shop local crafts, music and books and take home a piece of Cajun history with you.
Experience early Acadian life as you walk among actual homes occupied in the 1800's. Travel back to that era as you view the furniture and artifacts of that long-ago period. Before you leave, visit the General Store where you can take home Louisiana souvenirs and handmade items. If you visit during the month of December, stay a little longer for Noel Acadien au Village 2019, displaying half a million Christmas lights and animated holiday displays along the pathways of the Village and, of course, Santa Clause!
Vermilionville Living History Museum and Folklife Park
This living history museum features restored 18th- to 19th-century homes and a chapel, plus has a restaurant serving Louisiana delicacies. It is one of the world's largest physical representations of an early Acadian settlement with seven restored original homes dating from 1765 to 1890. See local artisans demonstrating a variety of crafts which were performed by the early settlers. Tours are available.
Located in the heart of Downtown Lafayette, this museum offers a fun, hands-on experience for all ages. It features exhibits designed to enlighten and educate.
This home is a treasured piece of Lafayette history. It was constructed circa 1800 by Jean Mouton, one of the first settlers of Southwest Louisiana. In 1954, it was bought and converted into what is today the Lafayette Museum. It is home to a variety of treasured artifacts.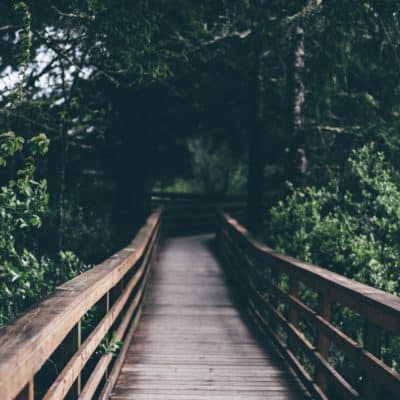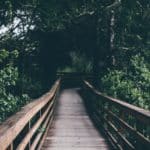 Acadiana Park Nature Station
This 150 acre park features a Nature Station and a 6-mile trail system. Its primary function is to help people understand nature. Near the nature station is the original 2 ½ miles of hiking trails featuring a boardwalk that will keep you off of the ground and is wheelchair accessible. Another 3 ½ miles of hiking trails are also available. The trail and Nature Center are free of charge.
During the day, you are sure to get hungry, and there are restaurants scattered throughout the city featuring all types of cuisine. Explore Lafayette, dine in one of their restaurants and return back to The Stockade Bed and Breakfast for a relaxing evening.