"Throw me somethin' Mister" – those words mean only one thing: You're probably at a Louisiana Mardi Gras!
Did you know that Mardi Gras in Louisiana is celebrated in different ways, depending on the location? The New Orleans Mardi Gras, of course, is what most people think of as "the real Mardi Gras", even though other cities claim this right, as well. In Cajun Country (Eunice, La. and Iota, La. specifically), Courir de Mardi Gras is celebrated the old Cajun way. Also, many cities and towns have their own Mardi Gras celebrations, much like the New Orleans Mardi Gras but on a smaller scale.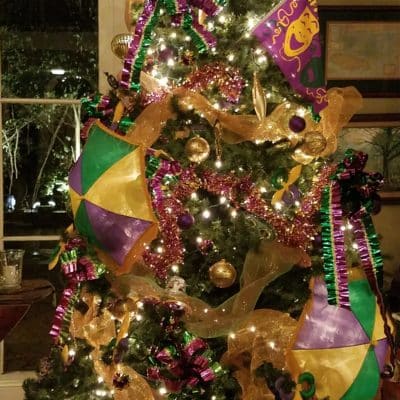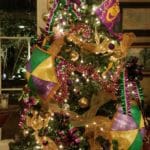 The Stockade Bed and Breakfast is the perfect place to stay for Mardi Gras. Our Mardi Gras Tree is decorated to welcome you! The Stockade serves as a "hub and spoke" for Mardi Gras celebrations. The Baton Rouge Mardi Gras features family-oriented Mardi Gras parades. Travel east to New Orleans for the biggest Mardi Gras celebration in the state. Go west to Acadiana for Courir de Mardi Gras where you can dance for a chicken. Or stop by the Lafayette Mardi Gras for a smaller, family-style celebration. Additionally, there are parades in any one of a number of towns around Baton Rouge and around the state.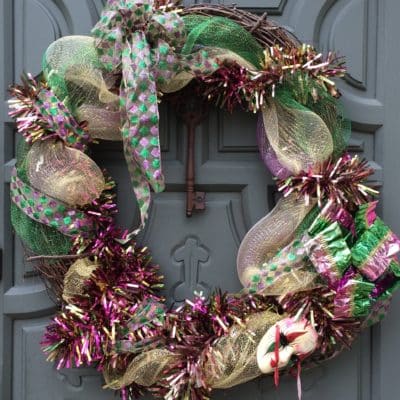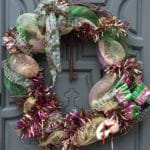 The innkeepers at The Stockade Bed and Breakfast will help you plan an itinerary based on what Mardi Gras activities would be best for you. Mardi Gras is not just celebrated on Mardi Gras day, so don't confine your visit to just that day. Activities will begin soon and lead up to Fat Tuesday, February 13, 2018.
Never been to Mardi Gras and not sure what it's all about? Or have you been to the New Orleans Mardi Gras but not the Courir de Mardi Gras? This is your chance! We're here to help you! Book your room today.