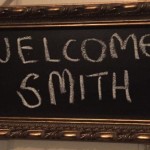 Travel Writer Marc Smith from Vancouver, Canada, stayed at The Stockade in April of 2015 as he was coming to Baton Rouge from Jazz Fest in New Orleans. Marc is interesting and fun and we really enjoyed spending time with him and having him stay with us. His blog – "A Place to Call Home, The Stockade B&B in Baton Rouge" – is a great tribute to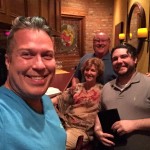 The Stockade, and we appreciate his writing it. While in Baton Rouge, Marc wrote several blogs, which are listed below.
After a career in event planning, Marc decided it was time for a change. He posted on his Facebook page "I am ready for a change. What shall I do with my life?" From that status update, his company, 30 Day Adventures, was born. When Marc visits a destination, he is interested in Where to Stay, Where to Eat & Drink and What to Do.  That is what 30 Day Adventures is all about.
Read about some of the things he did, places he visited, and things he ate while in Baton Rouge.
A Place to Call Home, The Stockade B&B in Baton Rouge
A Night Out in Baton Rouge; Cocktails, Alligator and Fried Oysters
Red Stick Farmers Market in the Heart of Downtown Baton Rouge
Live-After-Five Baton Rouge Makes for a Perfect Friday Night
French Market Bistro, Fine Dining in Baton Rouge
The Hotel Indigo, a Boutique Downtown Baton Rouge Hotel
Step Back in Time Touring the LSU Rural Life Museum
Tax Free Shopping in Baton Rouge
Living in Style at Lauberge Casino and Hotel Baton Rouge