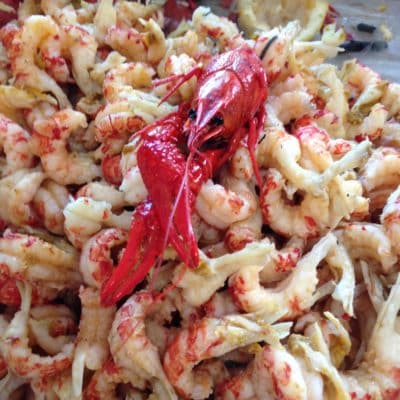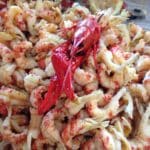 This week, May 4-6, the town of Breaux Bridge, Louisiana will hold its annual Crawfish Festival, in celebration of the crawfish. Breaux Bridge is known as the "Crawfish Capital of the World". There's no better place to experience the fun and flavor of this wonderful crustacean, prepared in every way imaginable! Join the thousands of people who will flock to Breaux Bridge to enjoy not only the crawfish, but 3 days of fun, 30 bands on 3 stages, arts, crafts, and a carnival midway and more.
The festival is one of the largest gatherings of Cajun musicians along with exciting Zydeco and Swamp Pop music. Try out your dancing skills on one of the large dance floors, or learn how to Zydeco or Cajun dance at one of the several dance lessons held during the festival. Dancers from around the world gather to enjoy some of the best bands and dancing in Louisiana.
Activities include Cajun and Zydeco dance contests, a crawfish eating contest, crawfish races, a cook-off and of course a parade.
The Stockade Bed and Breakfast, a luxury Baton Rouge lodging, is located about an hour's easy drive to the festival. Return to The Stockade for relaxation after a long day of dancing and fun.
The Stockade Bed and Breakfast is TripAdvisor's Number 1 bed and breakfast. It offers luxury accommodations and is a favorite for small intimate Baton Rouge weddings.
Book online now, or call 225-769-7358.