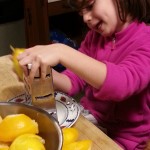 This Meyer Lemon Meringue Pie recipe is so easy, even a 6 year old can make it. It is the fresh homegrown lemons that makes it so delicious.
1 baked pie shell (brush with egg white before baking)
1 can of sweetened condensed milk
3 large eggs separated (Use yolks in filling and make meringue out of whites.)
1/2 c. Meyer lemon juice
1 tsp. grated zest of lemon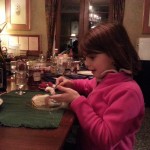 ¼ tsp. cream of tartar
¼ c sugar
Mix condensed milk, 3 egg yolks, lemon juice and zest of lemon and pour into baked shell. Chill.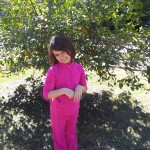 Whip 3 egg whites with 1/4 tsp cream of tarter. Add 1/4 c. sugar after egg whites are partially whipped. Beat until stiff, spread over chilled filling and bake at 350 degrees until brown. Chill.