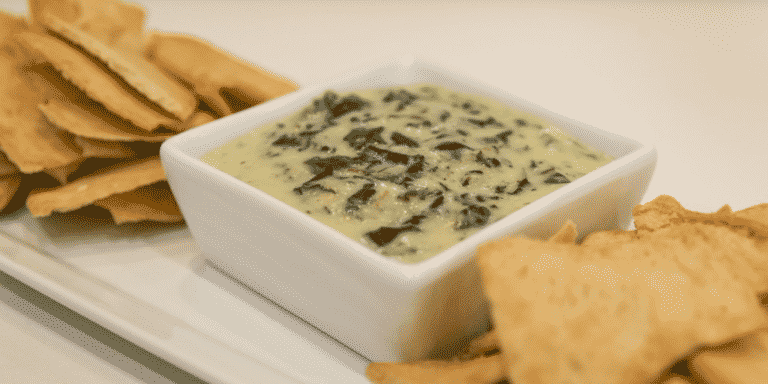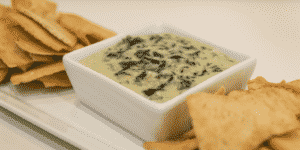 2 packages frozen chopped spinach
1½ cans of artichoke hearts, chopped and drained
1 chopped onion
1 stick butter (softened)
8 oz. cream cheese
8 oz. shredded Monterrey jack cheese  4 oz. shredded Swiss cheese
4 oz. shredded mozzarella cheese
4 to 6 oz. whipping cream
4 oz. fresh Parmesan cheese
½ tsp. Cayenne pepper
Salt and pepper to taste
Garlic to taste
Preheat oven to 375˚
Mix together thawed spinach, artichoke hearts, and cheeses. Combine the rest of the ingredients and then combine with the spinach mixture. Bake in a glass pan for 20-30 minutes. Serve with crackers or toasted bread.