If you're a frequent traveler, you've probably heard of companies which offer Short Term Rentals, a service that allows you to stay in someone's apartment or home rather than booking a hotel (or bed and breakfast). But staying in an ACTUAL B&B still has several advantages to going the Short Term Rental route.
Here are just a 10 reasons to choose a Bed and Breakfast over a short-term rental:
10. You don't have to worry about housekeeping.
Don't want to worry about clean-up after you check out? Many short term rental properties require you to clean up after yourself. If you don't want to be stuck with trash duty (or responsible for cleaning someone else's kitchen), a B&B is the way to go.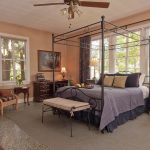 9. You know you'll be sleeping on a comfortable bed.
Want to avoid being surprised by an old, lumpy mattress? Book a room at a bed and breakfast, because short term rentals often provide less than luxurious beds.
8. Toilet paper and soap aren't BYOB (bring your own bathroom supplies).
If you've never stayed in a short term rental, it might come as a shock to you that not all hosts provide their guests with these basic necessities. That's not the kind of thing you want to worry about while you're on vacation.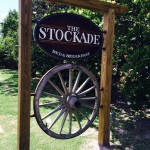 7. You'll learn about history.
Often, bed and breakfasts are housed in historic buildings, and The Stockade Bed and Breakfast is no exception! We're on the National Register of Historic Places, taking our name from the Civil War stockade that was once located on the property.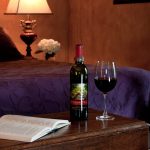 6. There's a good chance your host will offer you some complimentary wine upon your arrival…
…Cheers!
5. You're not on your own.
At a bed and breakfast, your innkeeper will help you make the most of your trip – whether through creating an itinerary for you, or helping you with directions, or even booking your dinner reservations.
4. You'll still live like a local, without sacrificing hotel amenities.

If the experience of staying in a home rather than a boring hotel room appeals to you, but you still wouldn't mind having access to a concierge (and fluffy bathrobes!), bed and breakfasts were designed with you in mind. Innkeepers have perfected the art of making you feel right at home, in their homes. Staying at a bed and breakfast is the only way to stay at a local's house while also knowing that your host has met the professional standards of the hospitality industry.
3. Speaking of amenities…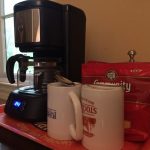 Bed and Breakfasts offer amenities which are a delight to travelers. Want a cup of coffee in your room first thing, while still in your pajamas? Want a refrigerator to put that to-go box you brought home from that new restaurant you tried? Want to watch TV while you lay in bed? How about lounging in a plush robe, set out just for you? These and so many more surprises await you when you stay with us.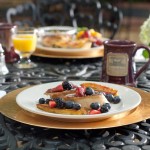 2. You'll be waking up to a delicious homemade breakfast every morning!
We're so good at breakfast that it's half the name. Southern-style cheese grits, French omelets, hickory-smoked bacon, cornbread waffles, creme brûlée with fresh berry syrup and candied pecans… do we really need to say more?
1. You can rest assured that you'll be making the most of your stay – and that you'll want to come back.
Whether you're traveling for business or going on vacation, you'll want to know that your accommodations will be worth your hard-earned money. With Short Term Rentals, it can be difficult to know for sure what you're getting into when you book your stay. At bed and breakfasts, you can rest assured knowing that quality lodgings are our specialty; we truly want our customers to leave happy, because we DEPEND on repeat business.
But if you're still not convinced, you should just come stay at The Stockade Bed and Breakfast for a night, or more. Janice's biscuits are as good as everyone says.