Our Blog
Football season is upon us, which means that it's time for tailgating! Here are some things to keep in mind before you head out to your next Tiger Stadium tailgate.
1. Dress the part
There are only two sartorial rules of tailgate fashion at LSU: 1. Wear purple. 2. Wear gold. Anyone who shows up to the game wearing the opposing team's colors will find themselves on the receiving end of the dreaded "Tiger Bait" chant, and nobody enjoys that.
2. Stock up on beverages.
A Southern tailgate wouldn't be complete without a few cold ones. Luckily, in addition to mouthwatering cuisine, Louisiana also has a lot to offer in terms of locally-brewed beers. Abita Brewing Company, Parish Brewing Company and Bayou Teche Brewing all make excellent local brews that allow you to support Louisiana business while you cheer on the Tigers.
3. Cook a mean brisket.
A crucial element of a great tailgate is great food. Here's a recipe for brisket from our good friend Chef Kenny that will leave your guests in awe:
Ingredients:
2 1/2 pounds beef brisket
½ c. olive oil
¼ c. balsamic vinegar
¼ c. honey
2 c. red wine
1 onion (cut up
Tony Chachere's seasoning
Garlic powder
Directions:
1. Preheat oven to 325 degrees F (165 degrees C).
2. In a roasting pan, place brisket fat side up. Rub seasoning all over brisket.
In a small bowl, combine rest of ingredients and pour over brisket.
3. Cover with foil, and bake in preheated oven for 3 to 4 hours. Uncover the brisket during the last hour of cooking.
[NB: You can also put the cooked brisket on the BBQ pit for a little while to crisp the outside and use your favorite BBQ sauce. Many people don't realize that the trick to cooking beef brisket and beef ribs is to cook them in the oven first, then transfer them to the pit for a short time; the oven cooking is what tenderizes the meat, and the pit puts the char on the meat.]
Now what are you waiting for? GEAUX out and enjoy an awesome tailgate party!
---
There are plenty of local venues where cultural aficionados can experience live music, but there are few venues that allow art-lovers to experience live art. Spontaneous Combustion, an art event that pairs local musicians and artists, is here to fill that gap.
Recently, the Stockade Bed and Breakfast hosted a Spontaneous Combustion event. A small audience gathered to watch as musicians improvised on drums, guitar, and harp while artists painted to the beat.
While Joel Willson, the event's organizer, performed on the violin alongside his fellow musicians, painters Janene Grodesky and Alex Harvie mimicked the band's rhythms with their brushstrokes.
"The night was an interesting mix of fun and creativity, and I really felt like a part of the art that was taking place through music and painting," said David Benedetto, an LSU senior who attended the event.
Spontaneous Combustion was founded by Daniel Willson, his brother Joel Willson, and their friend, Ben Herrington. Spontaneous Combustion has been performing together for the past three years at various local venues. The group's mission is to spread the love of art in the Greater Baton Rouge community — a mission that we fully support here at The Stockade!
---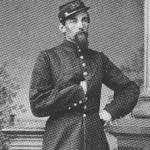 Did you know that The Stockade Bed & Breakfast got its name from the Civil War Highland Stockade that was once located on its grounds? The Highland Stockade was a strongpoint built by Union troops to protect the southern entrance into Baton Rouge. In fact, archaeological investigations have unearthed four clusters of artifacts on our property, including four Civil War-era bullets, a brick feature, and several personal items.
According to an account written by Guy C. Pierce, Lt. Major 4th Wisconsin Cavalry, Captain Pierce and his Company went with Major Craigne on November 7th, 1864 and occupied the Highland Stockade, which had been built by Major Craigne just the year before. Their job consisted of guarding the river and preventing the rebels from transporting salt and beef from western LA and Texas across the river.
The Highland Stockade remains an important historic site and is listed on the National Register of Historical Places. It's a perfect example of the small camps and check-points the Union constructed to guard major roads leading into cities. The Stockade's rich historical significance makes it an ideal spot for history lovers to visit — so if you or someone you know is a Civil War buff, why not book a room today?
SOURCES:
http://www.crt.state.la.us/hp/nationalregister/nhl/document2.asp?name=17072001.pdf&title=Highland+Stockade
Image courtesy of http://www.hughesfamilies.com/fourth/index.cfm?FuseAction=SoldierDetail&RosterID=1680
---
The Louisiana Bed and Breakfast Association (LBBA) blog was named one of the 100 best hospitality blogs across the country. LBBA's blog was ranked third out of "100 Best Blogs and Businesses in Hospitality" under the bed and breakfast category.
The LBBA blog was recognized for its up-to-date content about events and amenities, and for its organized listing of the bed and breakfast institutions across the state.
"We can't thank Mae Mayeux enough for her efforts on our behalf," said Joe Rabhan, Innkeeper at the Avenue Inn Bed and Breakfast in New Orleans. "Having a well-written and consistent blog is great for visitor attraction and interest in our member properties … Mae has graciously volunteered to compose these articles for the blog, and her hard work is paying off."
For more information about LBBA, visit http://www.louisianabandb.com/.
---