Our Blog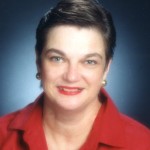 Miriam Maxwell Juban of "M300" will join us at The Stockade for Highland Nights on Friday, November 14, 2014 and will display and offer for sale her one-of-a-kind handmade buckles.
Here is a little about Miriam and her art:
After leaving the restaurant business a few years ago, I have explored myself. So why name something "M300"?  Because I have 300 things I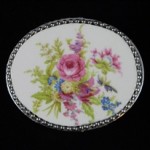 have yet to do. I hate waste and love recycling. The fact that I had a lovely antique broken platter led me to seek a use for the shards of china. Local artist Linda Robinson helped me learn to solder, but a medical condition curtailed my grinding and soldering. I had buckles to fill! Lynn Mitchell was making encaustic designs (a method of painting in which colors in wax are fused). She shared her designs with me which I use as background for the buckles and pendants I now make. At present you may see my buckles on www.AuthenticLouisiana.com.
---
Jeana Esser will be displaying and offering for sale her artwork at The Stockade during Highland Nights on November 14, 2014.
According to Jeana, Jeana Esser Edgeful Art is an appropriate descriptive title for her company as she describes her art as "edgy". She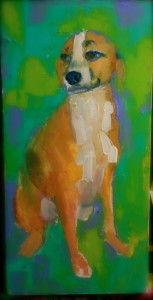 is also responsible for Uncle Bud Productions, which is all about her famous icon, Uncle Bud (who she will let remain a bit of a mystery for now). She is a local Baton Rouge artist and she paints things that move her. Everything she paints has gotten in her head for some reason or another and has an importance.
In addition to being a local artist, teacher, musician, and writer (contributing writer for Town Favorites), she is an animal lover, dogs primarily, but recently she has been captivated by hummingbirds due to the long hours she has spent looking out of her kitchen window.
Her inspiration comes from a plethora of sources. She recreates many of her father's vintage photographs in her own context, taking liberties with color and scale. She often exaggerates perspectives as well. Much of her paintings, drawings, and sculptures are of a whimsical nature, thus fueling her love of finding humor in all things and using color to enhance it. Places where she has travelled and moments in time also contribute to her creativity. In a nutshell, she is an artist through and through. She loves teaching art workshops for all ages. She is most at peace when she is in her studio surrounded by her furry friends and great music, which is constantly going on in her house! Her most important job, however, is being a mother. She has an amazing daughter who never ceases to inspire her and make her want to be better in all areas of her life.
As of this moment, she is "smelling the roses" and creating a new body of work in addition to a few part-time ventures. She has taught Art and Pre-K for a few years now but at this time she is creating more art and showing it all over. Currently, she shows her work at The Foyer, Mosaic Garden, and Portobello's Grill on Jefferson Highway. Additionally, she is starting a dog walking/pet sitting business, as well, so she is doing the things that she loves.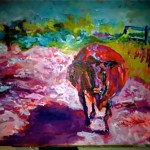 When asked makes her art different, she responded, "Because it symbolizes who I am, what I see and how I see. "
Jeana Esser Biography
I first picked up a pencil and large drawing pad when I was 4. I actually remember drawing a picture of one of my dad's friends, who I called "Mr. Nose" for obvious reasons. Apparently the likeness was rather uncanny according to my mother. After that, a monster was created. I hardly ever left the house without a pad and pencil. Painting happened much later. I graduated from LSU with a BFA and a minor in Art History.
My inspiration tends to transcend beyond what may be normal and that allows me to take liberties with everyday things, people, and places. Images tend to pop into my brain and I cannot wait to put them onto canvas. My paintings are often whimsical in nature and much of my subject matter comes from my late father George's faded black and white photographs. I then recreate them using my own colors and context.
My life is anything but dull and I consider myself lucky in that being creative is not an option. It's who I am. I am thankful for the important people in my life who contribute to my overall happiness and successes. In the words of Michelangelo: "Believe it or not, I can actually draw."
Jeana Esser
---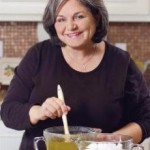 We are looking forward to having Elizabeth Hill at The Stockade again this year for Highland Nights on Friday, November 14, 2014.
In the summer of 2000, Elizabeth's quest to find a natural lip balm for her son eventually led to the formation of her business, Handmade at Homestead. Her hobby soon turned into a flourishing handmade, woman-owned personal care products business.  She is located just outside of Baton Rouge, Louisiana on Homestead Plantation. She strives to use locally produced ingredients

whenever possible, most notably raw cane sugar grown on Homestead Plantation, as well as other nearby plantations.
Her products include fine handmade bath products, including salt scrubs, glycerin soaps, bath salts, lotions and more.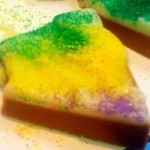 She is especially known for her King Cake Soap by the Slice.
---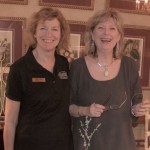 Artisan Emily Grace Bowers will once again be at The Stockade Bed and Breakfast to exhibit and sell her original and unique jewelry at Highland Nights, Friday, November 14, 2014.  Emily handcrafts her jewelry and has created two separate collections. The first consists of copper and/or brass, and the second is made of sterling silver and/or gold-filled wire which she wraps into earrings, pendants and bracelets.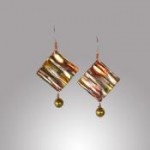 Emily Grace Bowers is a graduate of Louisiana State University, having earned a degree in Business Administration. She has studied jewelry design under Tom Lorio at LSU, silversmithing under Don Norris, and wire-wrapping under Diane Mason, Sue Rowand and Gene Sheridan at William Holland School of Lapidary Arts.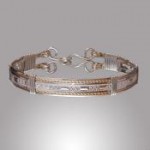 For more information, visit her website: Grace Designs Jewelry.
For more information on Highland Nights, visit Facebook:  https://www.facebook.com/HighlandNights
---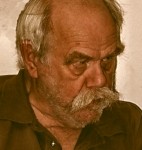 Artwork of Don Wright, a native of Shreveport, La., may be found in some of the bedrooms at the Stockade.  Although he remained a resident of Louisiana, he was quite well traveled. After graduating from Franklin High School in 1957, he enlisted in the U.S. Navy where he served until 1961. Following his military days, Wright joined an exploratory seismographic company that allowed him to experience the glaciers of Alaska and Canada, the beaches of the Bahamas, and most of the terrain between them.
While with the seismographic company, his interest in art began to grow. At the age of 24, Don Wright began attending classes at Southeastern Louisiana University. After completing his BA, he was accepted to an MFA program at the Pratt Institute of New York. He finished the Pratt Institute in 1970 with an emphasis in painting, drawing, and, what he would later call his favorite medium, sculpture.
Like most established Louisiana artists, he became known for his paintings of rural landscapes and of the old Vieux Carre, His style of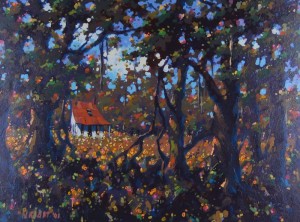 painting is always unmistakable, but it can be found in subjects ranging from swamps to nudes and courtyards to cabins. In his own words, Wright said of his art: "My intent is to infuse internal reality within the artist with outside stimuli, the product being the finished art object. I deliberately subordinate all questions of style, technique, subject, and medium to this simple credo."
Prior to purchasing the Stockade, Janice was an art dealer.  She and Don were good friends as well as artist and art dealer.  They spent time together and often went to charity events where Don's work was being auctioned.  Janice spent time at his studio in Hammond and they visited local restaurants, art venues and theatres.  Don often called Janice when he was working on a painting and wanted to get feedback.  It is fitting, therefore, that much of his artwork adorns the walls of the Stockade.
(Courtesy of http://www.jeanbragg.com/don-wright)
---

William "Bill" U. Stracener has been creating award-winning artwork for over 50 years. His impressionist realism brings the Louisiana terrain to life in his watercolor paintings.  He is a native of Baton Rouge and a graduate of LSU. Many of his paintings adorn the walls at The Stockade.  Bill is very involved with Senior Olympics and has won many medals over the years playing basketball with his team.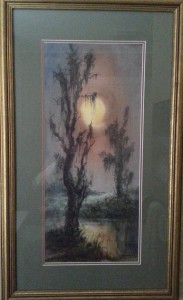 "Full Moon" hangs in the Rex Room.  Bill has always been intrigued with the different phases of the moon in his paintings.  This is one of two paintings in the house with the moon used as the focal point.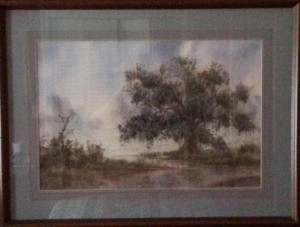 "Majestic Oak" hangs in the Red Room.  Louisiana's prize oaks have been another of Bill's favorite subject matters over the years.  The majestic oak in the painting is similar to the one behind the house on the bluff of the old Mississippi River bed.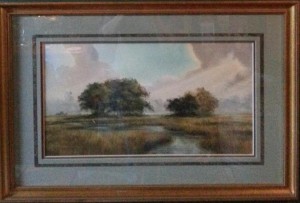 "Marshland" hangs in the Foyer.  In a grouping in the main entrance to The Stockade, this painting is indicative of Louisiana's prevalent wetlands.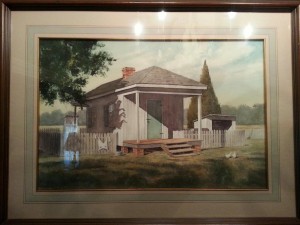 "Rural Life" hangs in the Garden Room.  The subject matter of this painting is one of the buildings at The Rural Life Museum right down Essen Lane from The Stockade.  It is well worth a visit when you stay at The Stockade.
---
By Elizabeth Clausen
Local artist Sheryl Southwick has been creating art ever since she was five years old. An LSU alum, she has studied at the Corcoran School of Art in Washington D.C., spent a year living and painting in Paris, and has had her works displayed at various galleries and cafes. Her latest work of interactive art, "If The Road Could Talk," will be showcased in the Project 100 exhibit at Frameworks Gallery, which opens Friday, Sept. 13.
When did you decide to become an artist?
I grew up in a very creative household. My mom sewed and cooked, and my dad was always tearing walls down and putting walls up. So I grew up in a very fluid household where everything was adaptable and flexible, and my parents knew how to do stuff.
And they taught us whatever they knew. I've been sewing since I was five and cooking since I was five. This piece that I'm working on now is a combination of those kinds of handiworks, but I'm also using a painter's stretcher bar. I'm doing a different kind of 'canvas' made of wires. It's a loom, really.
How long have you been making art?
When I was fourteen I started drawing everybody and everything all around me, and I still have stacks and stacks of sketchbooks that I can look back on. In high school, I learned how to paint. I had the best painting teacher ever. Her name was Judy Dazzio, and now she lives in Florida and has a big art school there. She taught me color theory. I guess I had a natural affinity for it, because I picked up on it quickly and I've remembered everything she ever taught me.
What do you like about teaching art?
I'm very rewarded when I see the light bulbs go off in people's heads and they get something, and I also just love to see what they do.
I love children's art. I love to watch them create because often children are less inhibited than adults, and they just go for it, which I try to do. Which is part of the reason that I'm making this piece, "If The Road Could Talk," because I've never seen anything like it. Somebody gave me all these materials and I thought, I just want to make something that's in my head.
Oh, and another thing. When I used to teach children in the woods in Maryland, I would do the coolest projects with kids all the time. And I thought, you know, those projects were so fun and different. I mean, I just want to start doing them for myself. And so that's kind of what inspired this too. I thought, why do I have to paint a picture or do a mosaic? Those are wonderful, but I want to do something different.
Is "If The Road Could Talk" your first loom that you've ever made?
Well, I used to make little stick-weaving projects when I worked with children. You take two sticks and place them horizontally about six inches apart. And then you take either twine or embroidery thread and you just make a warp, hang it in a tree, and weave it. But that was a long time ago. And this is along those lines.
Why did you choose to incorporate the wires with natural elements like leaves? Are you trying to say something about technology?
I just put the leaf in there, because I kept the leaves for printmaking and I put it in there, because I kept the leaves for printmaking and I put it in there. When I put the fish in, I started thinking about how humans are adding their trash to oceans and harming wildlife.
It's interesting how this project is evolving. It's fascinating, because I was just starting to make something out of leftover stuff and now it's evolving this way.
It kind of reminds me of a bird's nest, and the way birds will take things out of their environment and weave it together in this really interesting way.
Yeah! They'll take anything, like wire, and it becomes part of nature — even if it's a manmade object — because it's being used by this animal.
When did you start doing three-dimensional works? Is that a recent development?
It's pretty recent. I started doing mosaics up in Maryland probably in 2003 maybe, because I had this beautiful bowl that broke and I wanted to do something with it. And I had gone to see a mosaic gallery in New York City, and it was so captivating to me. They had mosaic picture frames, furniture, mirrors, walls, and the surfaces just interested me.
My paintings have always had sort of broken-up surfaces. I was influenced by the post-impressionist painters a lot. My favorite painter is Bonnard. And he came out of the impressionists. I like surface breakup, because I think it makes my eyes dance. It's not static at all.
Do you have certain themes in your artwork that you return to often?
I do. There's one in particular that comes to mind — I love the river. I'm in love with the Mississippi River. So I like to paint waterways.
What is it about the river that you feel drawn to?
Well, I grew up here. And when I was a kid, I'd go to the levee and pet the cows at the LSU farms. Or maybe it's because I'm a Pisces, if you believe in astrological stuff [laughs].
So you grew up in Baton Rouge?
I did. I was born on a bayou.
Like literally on the bayou?
Well, I was born in a hospital. But I mean…
How did you end up in Maryland?
I went up to Maryland in 1976, during the bicentennial of the U.S. I went to stay with my cousin and sort of acted as a nanny to her two little boys. And I got married up in Maryland. I ended up in Maryland because I wanted to go to a big city and see what it was like. I wanted to look at art museums, because Baton Rouge had such a limited collection. And so I wanted to live in a city. So I did. I lived in D.C., and I met my husband up there. Eventually we went to Paris for one year.
So how did you end up back here?
After my husband died, my son who was in high school didn't want to come back here. I told him after he went to college I was going to come back here. So I did. I wanted to be near my family. I have five siblings. My sister, who's also an artist, lives here. She said you can come live in my house, because my daughters are grown and we have all this room. And so I did. I came back three years ago.
Earlier, you said when you were growing up in Baton Rouge, there wasn't much of an art scene. How do you think that's changed? Has it changed? How would you describe the art scene in Baton Rouge right now compared to how it used to be?
There's so much going on now. There are a whole lot of art classes going on. There's a lot of art shows … There's a lot more energy.
The roots, music has come out of the closet, so to speak. Art is very vital now. I think the music's always been there but I think the visual arts have really picked up. I also think that Louisiana has a lot of stuff going on that nobody else has going on, and it always has. It's unique. And I missed that so much when I was in Maryland. There's such a mix of people and ethnic backgrounds here. I think it's great.
Would you say that the South has influenced your artwork? Has Louisiana influenced your artwork?
I'm sure every artist is influenced by who they are and where they're from, unless they're not authentic. But we have so many influences. Because we go to school and learn stuff. I think maybe it is. Maybe the Mississippi River itself influences me, but also having lived away and seen a lot of different kinds of art is enabling me to make this piece that I'm working on right now. Because it's kind of out of the box, in a way. Maybe it's not. It is in a frame, though.
By the time this is finished, it will be interactive, where somebody will be able to come up and touch it and make sound happen.
Why is that important to you, to make it interactive?
Well, it's my first interactive piece. I think it's fun. Because you're not supposed to touch art. And often, we want to touch art because of the tactile appearance. You want to go touch a mosaic, because you want to feel the rocks and see if it's as rough as it looks or as smooth as it looks. You want to feel the texture.
You're so right. That's why they have to post signs saying, "Please don't touch."
Plus it's fun. I mean, art is so serious. Museums can be so serious. But there's so many fun things in life. And I don't know. It's just in my head; I've got to make it happen.
And I remember my brothers used to get these kits when they were little boys. They got the electronic kits where you could touch wires together and make lights come on, stuff like that. And I want to learn that. I like to understand stuff. I don't like to be totally in the dark.
What do you want other people to know about your artwork?
I just want them to look at it and bring themselves to it. I think if you look at something long enough you might know enough about it for yourself. Sometimes if I learn too much about an artist, I might not like their art anymore, since I might not like them anymore. I liked Gauguin a lot, but when I read about what he did, you know, he left his whole family of five kids, I'm thinking, 'That is really awful.' Then I had a different view of his art. And people say that about Picasso, but he was such an innovator. He just invented himself over and over and over again, and he didn't get bored with himself.
I think we get bored with ourselves when we make one kind of art too long, at least I do. I don't want to be producing it like an assembly line without inventing new stuff. And this is just my break from painting. I love painting, I love color, and I like to keep moving forward, like Miles Davis said. You have to keep moving forward.
For more information on Sheryl Southwick, check out her website at www.sherylsouthwick.com
---
By Elizabeth Clausen
Among the many pieces of original artwork displayed at The Stockade, one of the most eye-catching is the brightly-colored and highly symbolic painting by David Horton. His work has been favorably reviewed in The International Herald Tribune of Paris, L'Oeil International art magazine of Paris and many other international publications.
In this exclusive interview, Horton talks about his current exhibition at Baton Rouge Gallery, his artistic influences, and how his artwork once saved a marriage!
How did you decide to study art and become an artist?
The truth is, it was just kind of a desperation move. I had already had a good career in design. But I hated advertising. It was stressful and very, very stifling, in terms of your own ability to express yourself. I just decided to go back to school [at LSU] and study fine art as kind of a leap of faith, and you'll find that theme —'leap of faith'— in all of my work. And it worked out.
You've traveled all over the world and done research all around Europe. What was that like?
I spent more time in France. In the eighties, I had a studio in the south of France and I had a studio in Paris. My paintings were quite different back then. They were more serious; my theme at that time was confession. They were not as colorful either.
Spain in the nineties was an eye-opener. I had a studio on the southern coast, and the light and the whole atmosphere was so much different. Spanish are fun-loving people — I can't say the same about the French … They are in a lot of ways very serious people.
And you're not a serious person?
I am if I have to be [laughs]. That's what my paintings were all about. But I found out I could enjoy making work that was more fun and less having to have a heavy philosophical meaning.
You're having an exhibit at Baton Rouge Gallery this month. Tell me about the pieces that are going to be displayed.
I'm showing new work done in last three years. They're along same themes that I've been exploring in the past. There are twelve pieces. The Baton Rouge Gallery is good for letting people you know see what you're doing, and it provides an opportunity just to talk to other people about it when they come in.
Can you tell me about the painting that we have on display at The Stockade (pictured above)?
It's called "Diversions." If you look in the painting, you'll see a lot of things that are diverting. She's carrying a mask, which could also be considered a diversion. The fish represents freedom of choice.
How do you think living in the South has influenced your paintings?
There's more of the South in there than I care to admit. I'm really from New York, but growing up in the South, you don't realize how infected you become. It seeps in everywhere. It really would be hard to pick it out in my paintings. Occasionally I'll be more specific, like including a watermelon in a painting. I spent a lot of time fishing as a child, so fishing comes into my paintings quite a lot.
What do you want people to know about your artwork?
That it's accessible. People can enjoy it without feeling like they have to get some deep meaning out of it, even though they may have more fun with it if they read my symbols dictionary — then it's a puzzle.
I had one guy in New Orleans who spotted me in a gallery, came up to me and said, 'You saved my marriage.' I said, 'What the hell are you talking about?' His wife had bought him a painting for his birthday, and in his words, when he got that painting, he said, 'I had no idea she knew me that well.'
Wow. Is that the weirdest thing anyone has told you about a painting of yours that they bought?
Well actually, the weirdest thing anybody ever told me about my work was a woman who wrote me and said, 'Your work made me think of my father for the first time in twenty-five years. It made me very sad and happy at the same time.'
That's not so weird. Why is that so weird?
Well I can't imagine anything in any of my paintings that would make anyone think of their father.
I would say, you're using all of these symbols and it's all very Freudian and very dreamlike.
I suppose so.
---